D'Marie & Randy Chambliss
D'Marie and I would like to share our appreciation for the outstanding job Rhonda did in helping us sell our home at 6430 Spinnaker Lane. We have bought and sold a number of homes over the years and Rhonda is in a league all by herself. We have never experienced the quality of professionalism, taking care of our every request and going far above our expectations to get the job completed. We had the assurance that everything from the marketing to the closing was handled by someone who had our best interest in mind that gave us the confidence that every step was taken care of by Rhonda and her team. If you're looking for the best of the best for your real estate needs, Rhonda Shell is the only choice to consider. It was an absolute pleasure working with Rhonda and her award winning team.

Georges Bourdes
Rhonda Shell and her team did a wonderful job of advising and helping me with all the details of marketing my home. She had exceeded all my expectations when I received 2 offers within 24 hours of the house being listed. She continued to guide me during all the negotiation process. Her organization and knowledge of real estate are invaluable. Thanks Rhonda and team for a great job!
Sandy and Russ Bartlett
Thank you for all you did at our house. Now wonder everyone lights up at the mention of your name. I'm so proud of you and the business you've built. It's easy to see why you're so successful.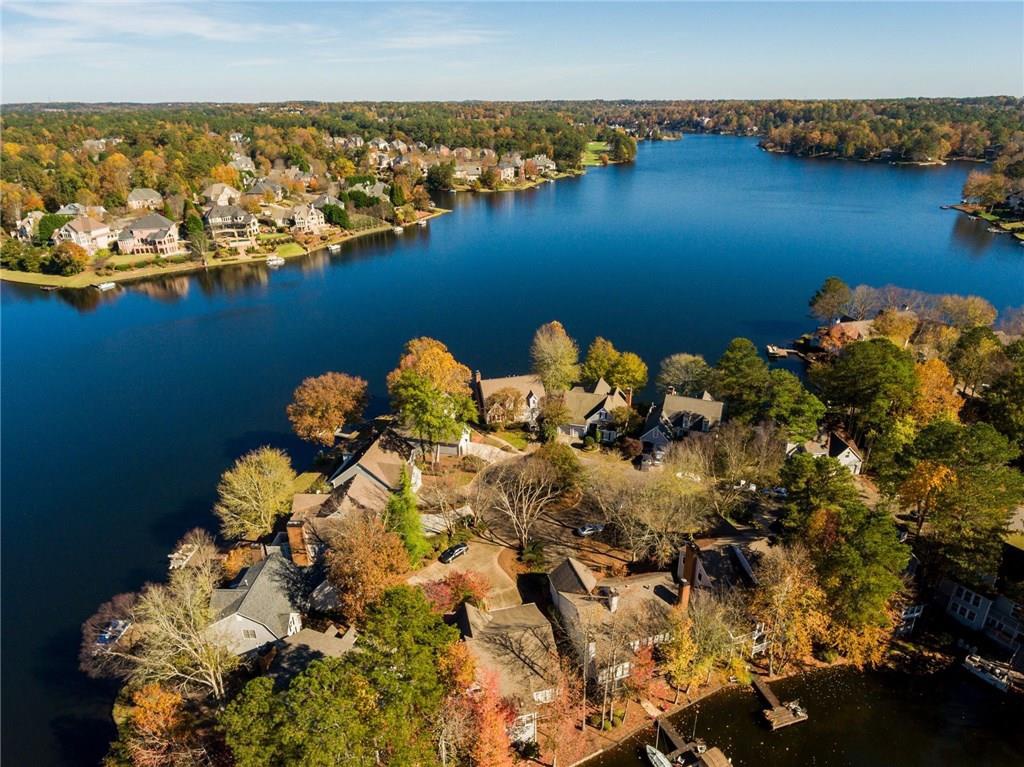 Maggie and Mark Gustavus
Selling our dream Windward home and relocating to the Florida coast was a difficult decision for us, but new job opportunities called us. From the moment we listed our home with Rhonda, she and Jen provided customer service that was outstanding. Their staging, marketing and negotiating expertise brought us multiple offers. They helped us find prompt, professional contractors when things needed repair before closing. We moved 10 days after listing the house and Rhonda communicated with us quickly and regularly until we received the offer we were looking for. It made the selling of our house a good experience. We would definitely recommend the team if you are considering putting your house on the market.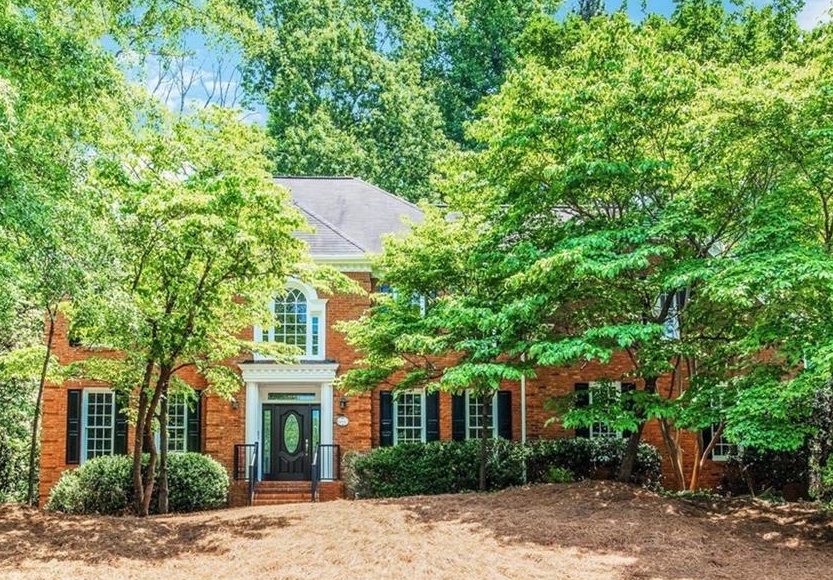 Jennifer and Michael Polver

Once we met Rhonda, we knew she had to be our agent. We really liked her kind, genuine personality. We were also very impressed with her professionalism. Her marketing materials were top notch and every aspect of her marketing our home was priceless.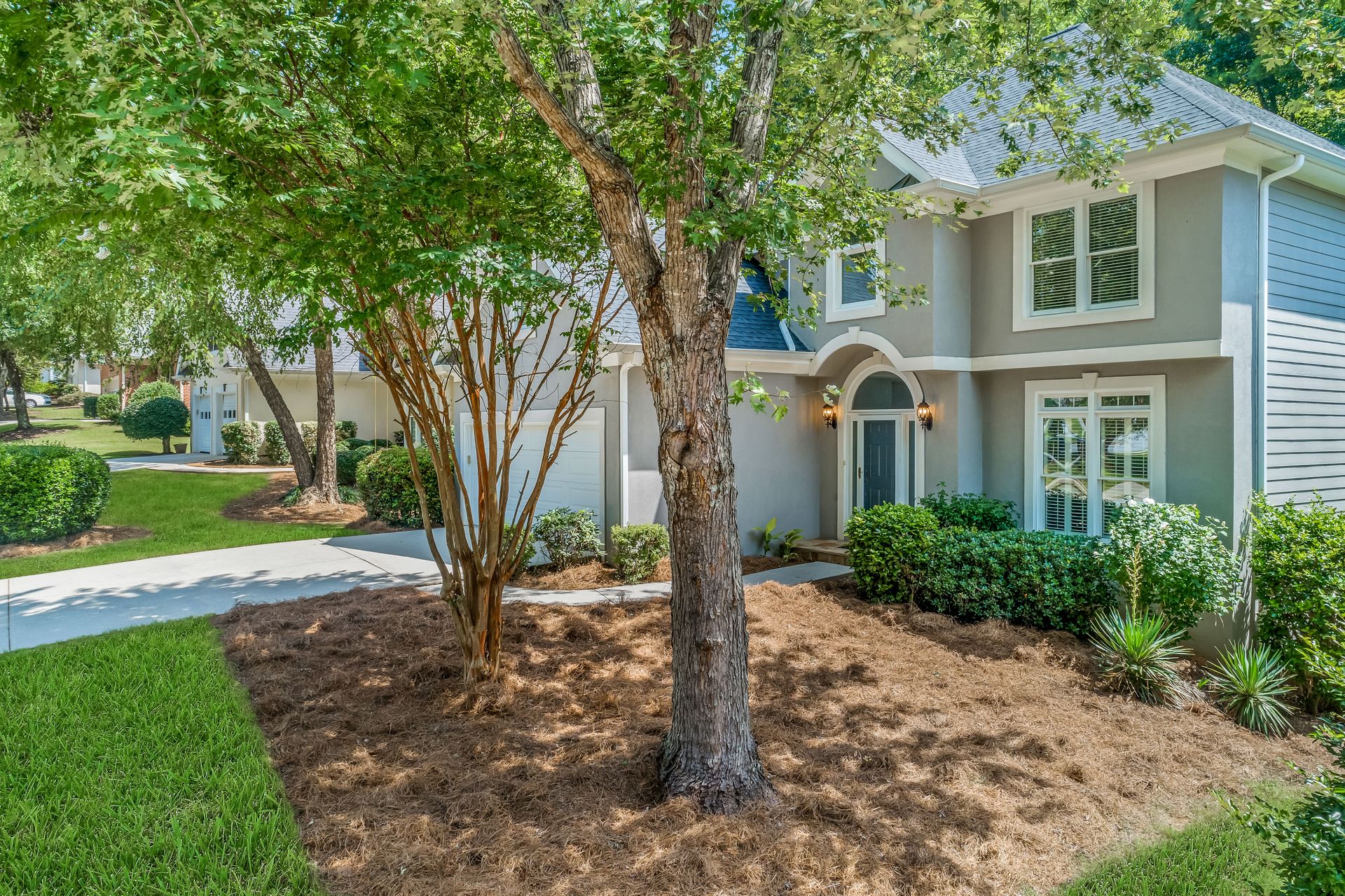 Keri and Blake Davis
Working with Rhonda to sell our Windward home was the best decision we could have made for our family. Her and her extended teams were accommodating and thorough in communication throughout the duration of the process. Our house sold in 24 hours and I attribute 100% of this success to Rhonda's expertise. If you own a Windward home, you would be foolish to list with anyone other than the Rhonda Shell Real Estate team.

Jake Rokhlin
I can't say enough about the effort Rhonda put into selling our house. It is simply priceless.

Diane Ponzio
Working with Rhonda on numerous home transactions, I can tell you she is a wonderful realtor and she gets results! That is why I continue to list with her. Rhonda is always very responsive and her team handles everything. Whenever something came up in the process, they were always on top of it. That kind of attention to detail is a big deal to a seller like me. I had absolute faith in Rhonda selling my home(s) and I would recommend her to anyone.

Paolo & Seien Raugei
When we were searching for a real estate agent, we wanted someone with local knowledge and expertise. That was our #1 priority. During our research process, we noticed signs all over Windward with Rhonda Shell's name on them so we figured she knew the local area, the neighborhood and had the expertise we were looking for. Rhonda FAR exceeded the other agent we interviewed. We are so happy with our decision to use Rhonda Shell as our real estate agent. She helped us every step of the way and we would absolutely recommend her to everyone.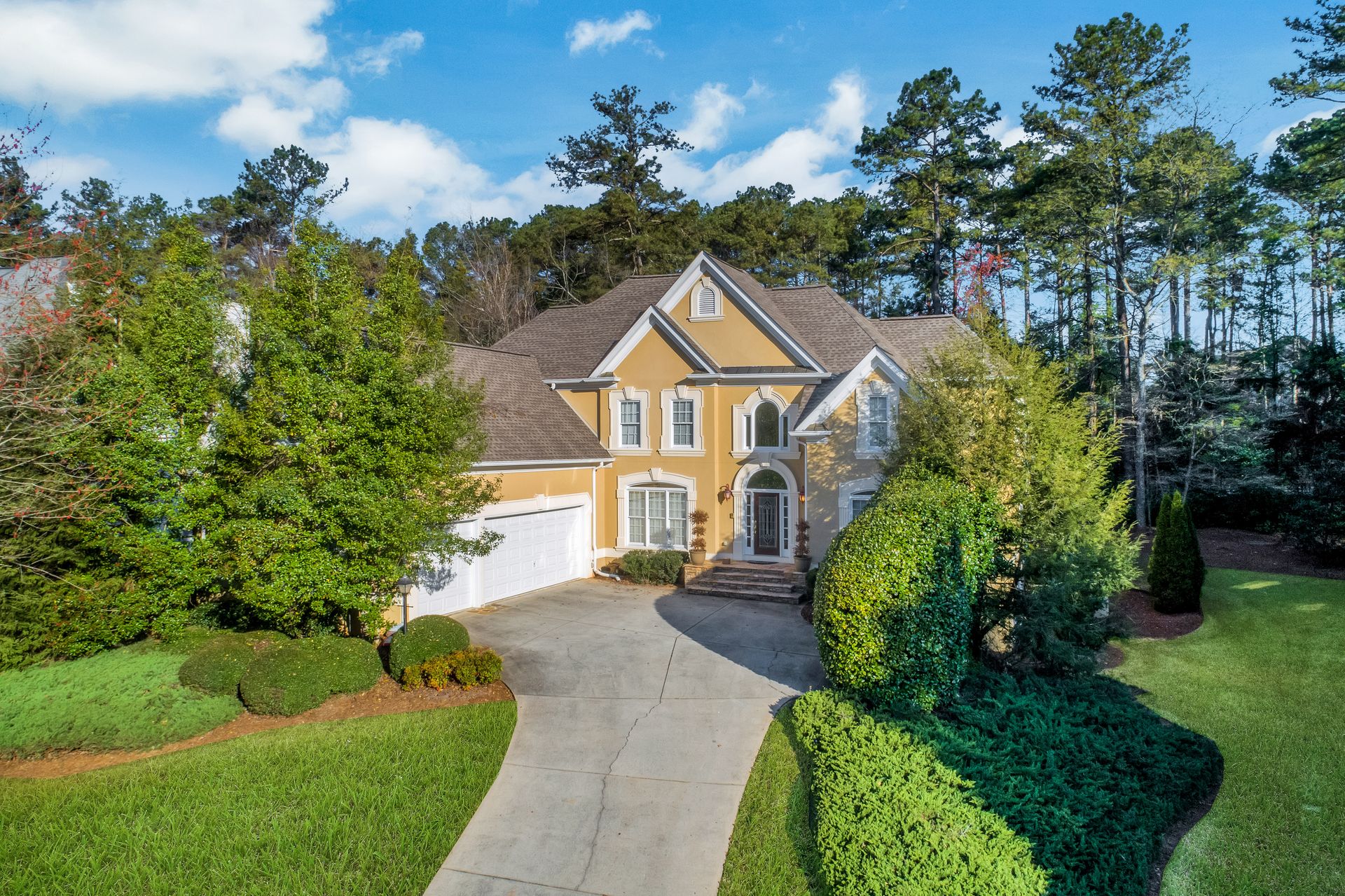 Patricia Spencer
Rhonda takes a personal interest in her clients while maintaining the utmost honesty and professionalism. She always does what is best for her client and is extremely pro-active during the sales process. Her marketing expertise is second to none! Rhonda knows the Windward/North Fulton market and brings a wealth of experience to the negotiation table. Rhonda has an exceptional team…thanks to each and every one of them. It was a pleasure working with Rhonda and her team and I would refer her without hesitation!!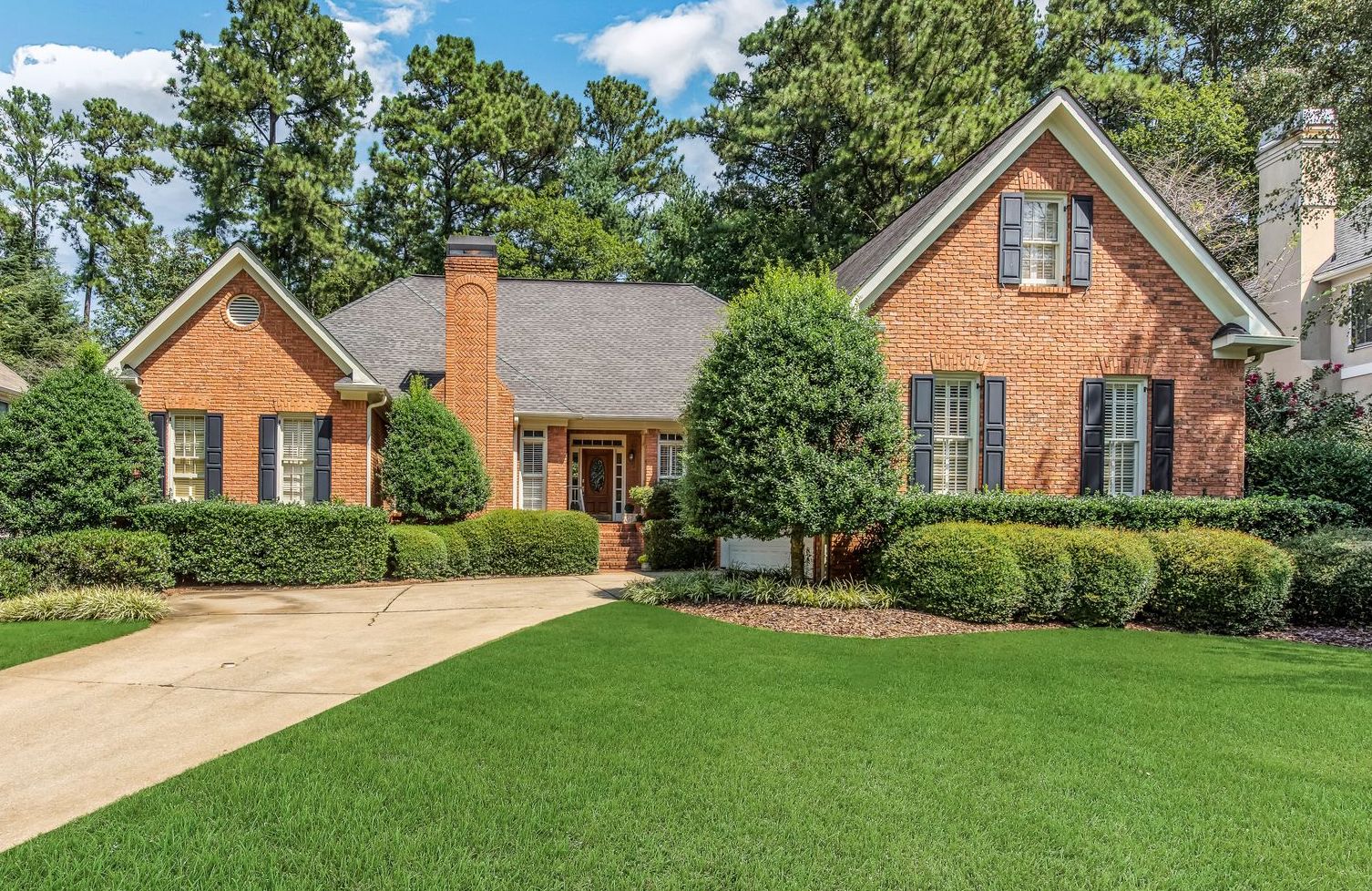 Pat Trammell
I chose Rhonda because I liked her as a person and an agent. She was my agent for the purchase and sale of 3 different homes. Her marketing materials are top notch and she is very professional. I value her communication skills as she does her best to keep you in the loop every step of the way. If she wasn't available, there was always someone on her team to answer my call. I would give 5 out of 5 stars in all categories: local knowledge, process expertise, responsiveness, and negotiation skills.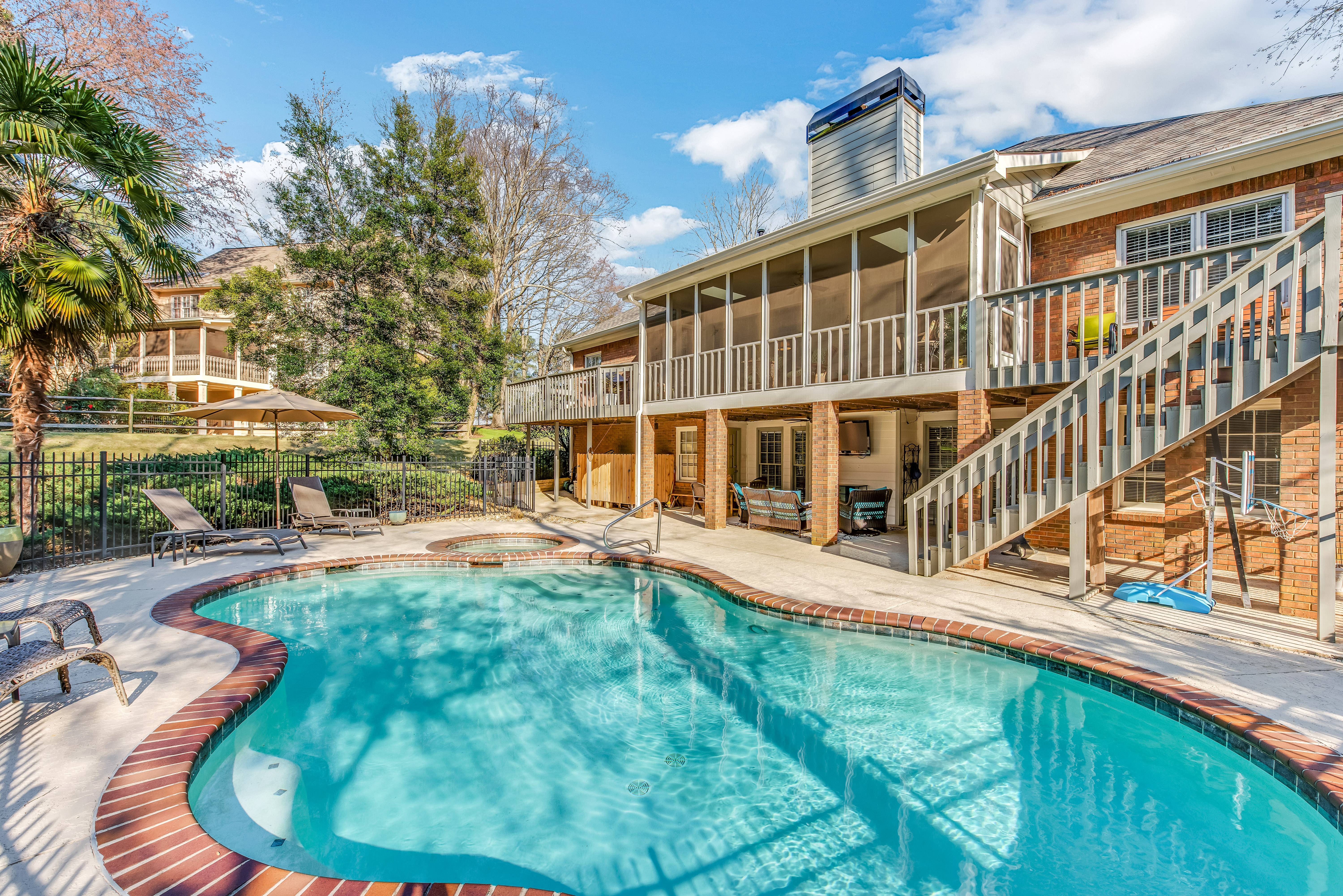 Elinor Yeoman
I chose Rhonda Shell to be my agent because I saw her signs everywhere in the neighborhood and I assumed she cannot possibly be terrible if everyone is using her as their agent. I am so happy I chose Rhonda because I have been delighted ever since. I would recommend Rhonda to anyone, in fact, people have asked me if I was satisfied with her service and I say "Absolutely!" I cannot think of one thing she could have done differently. Thank you!

The Goldey Family
"We appreciate all of your help in selling our Windward home."

The Duffy Family
"We chose Rhonda Shell because of her great reputation and experience selling homes in Windward and also because we developed a quick rapport with her. She is very professional and we trust her judgement in guiding us through the buying and selling process."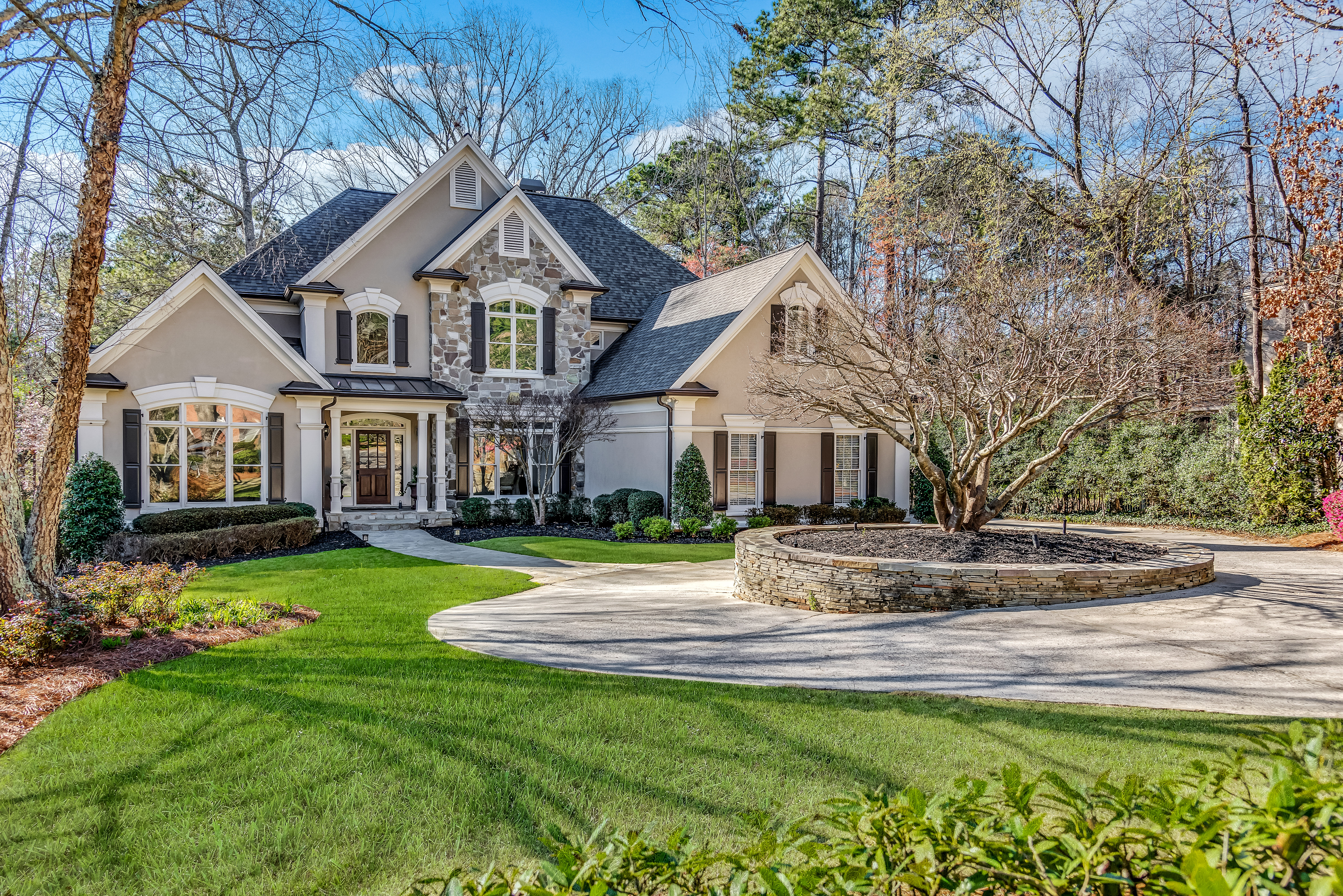 Donna Mason
"Rhonda and her team were amazing. We were undecided on selling our home, and Rhonda was honest with us and thought it was a home we could stay in forever. However, when she showed us a home coming on the market, we decided to sell for the hopes of getting the new house. She sold our home very quickly and once the new home was on the market, we put in a bid. The process was seamless and painless! Thanks so much Rhonda. We couldn't be happier."

Barbara Darling
"My experience with Rhonda Shell Real Estate was of the highest quality. Rhonda and her team were professional, skilled and fully dedicated to selling my home. From listing to closing, I received incredible support and guidance. I extend my highest recommendations to Rhonda and her team."

Deb and Walt Balcar
"Thanks so much and we are so happy we picked you. We really enjoyed working with you!"

Robyn Brunscher
"Watching you work like no other! Your communication is like no other. You work harder like no other. You allow us to ask all of our questions and you lead us instead of telling us what to do! You are fantastic – like no other!"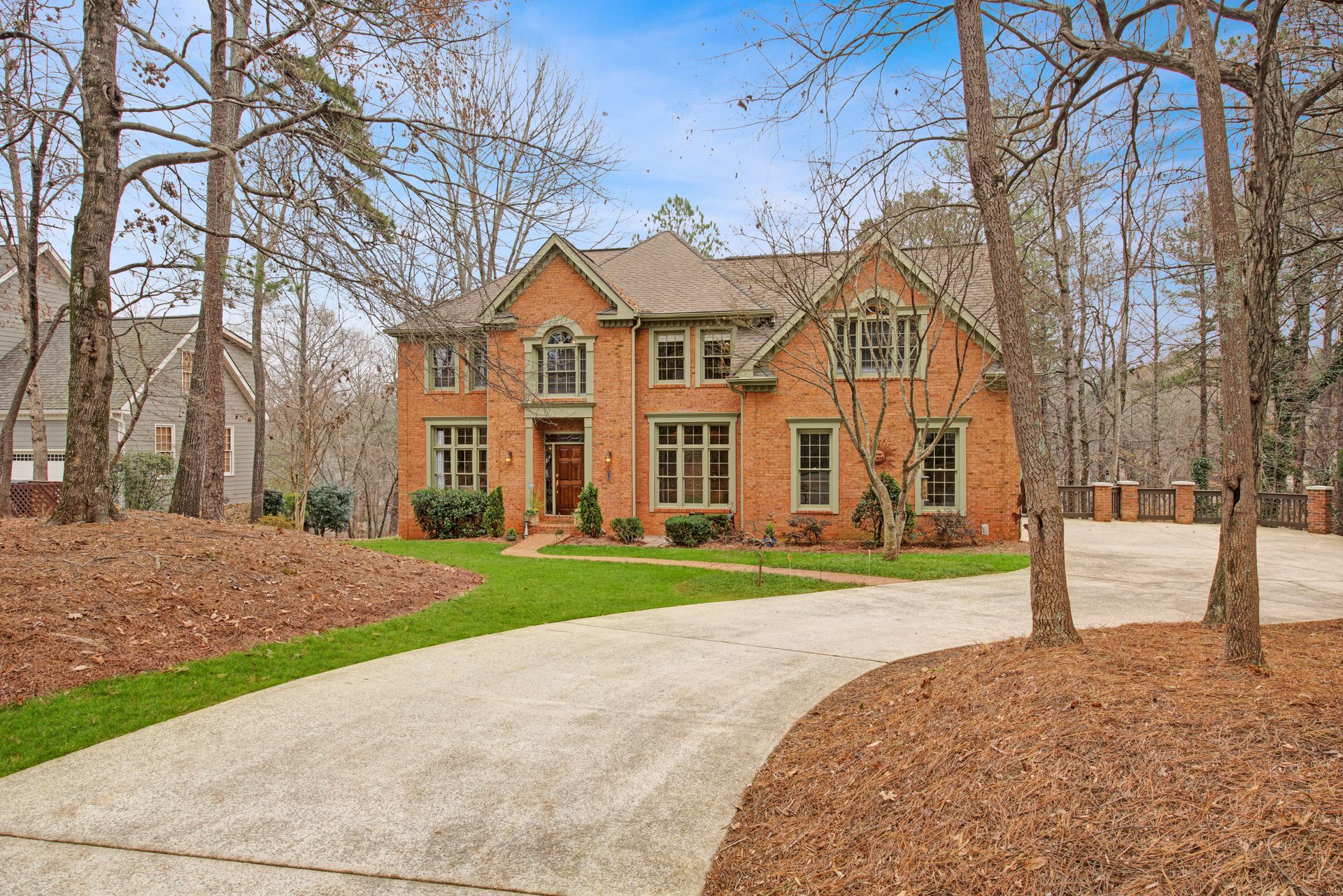 Deepti & Rahul Pawar
"Rhonda is an absolute professional and has an incredible team! She is the one you want to partner with to Sell or Purchase a home. She was there every step of our home selling experience and went above and beyond what was needed to ensure we had a smooth transition. She got the ball rolling very fast and we had an offer within the first 10 days. She did an excelled job with the negotiations and never lost sight of our interests."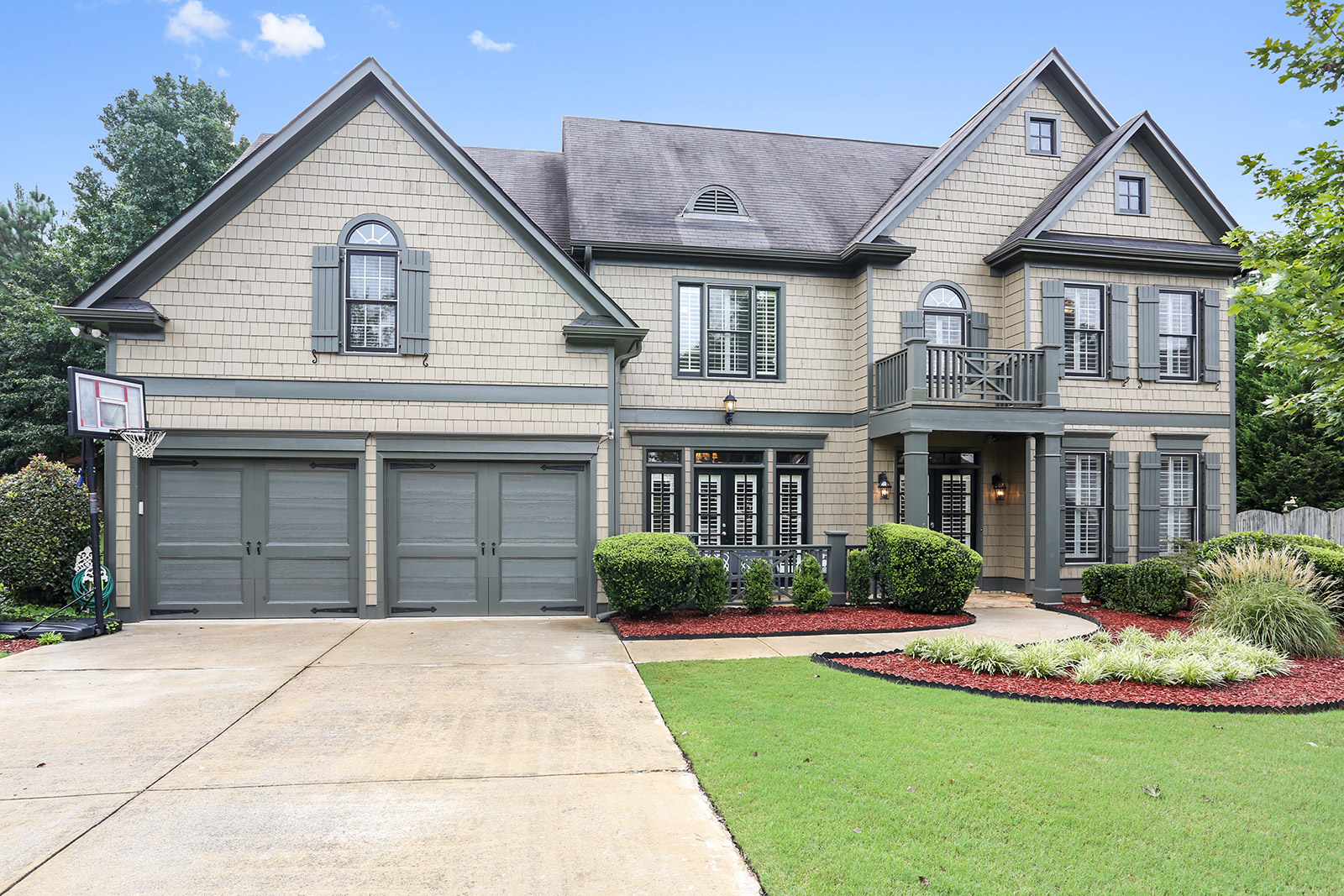 Ron White, Comedian
"Selling my house was not something I looked forward to doing but I knew it had to be done only for the precise amount I was asking. Rhonda knew how I felt about the sale price and promised we would not settle for a penny less. She did exactly that!…
…I want to let Keller Williams know that Rhonda held herself with the highest degree of professionalism, integrity, and tenacity throughout the entire process of selling the house and I am happy that the family that bought the house really found it as special as I did. She went above and beyond what any other realtor would have done for me….
…I would like to say thank you to Keller Williams and Rhonda Shell for the excellent job and service that was provided and hope that someday we may meet again. I would, without any caution, recommend Rhonda Shell for any buyer or seller in need of a first rate top quality realtor in the state of Georgia!"


Jackie & Greg Gavatos
"I'd like to thank Rhonda and her team for all their hard work and efforts in selling my house. From needed and vetted contractors, staging, and marketing…to even watering the plants while we were away, Rhonda and her team worked hard to present our home in the best possible way throughout the entire process. I would definitely recommend Rhonda Shell and her team to anyone that is looking into selling their home."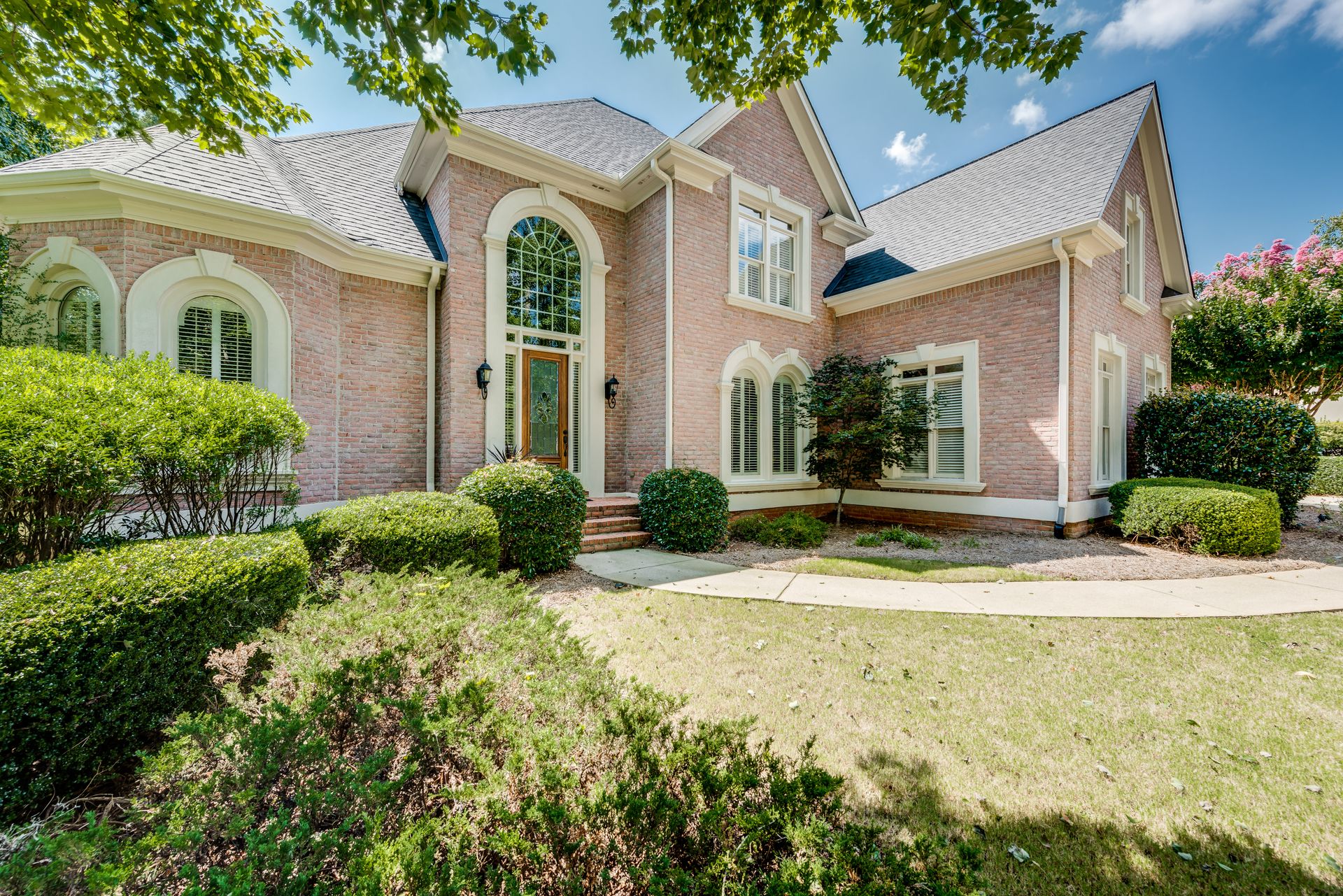 Kim and Ed French
"Rhonda and her team are very responsive and her team approach definitely made the process so easy for us. We took everything she said seriously and it really made a difference. We are grateful for all the advice and hard work."

Jarrett & Karen Long
"Rhonda is an excellent realtor. She and her staff are professional, efficient, knowledgeable, and easy to work with. We had 3 offers on our home in Windward in less than a week! What makes this even more amazing is we were previously listed with a do-it-yourself agency for 2 months with no results! We would recommend Rhonda to our friends, neighbors, and relatives."

Robin & Aaron Wright
"We are amazed at what Rhonda and her team has accomplished in just 10 days. We are under contract and in a win/win position in a very short period of time. Rhonda is professional, insightful, and efficient, yet kind, accommodating and extremely thoughtful. She knows more about Windward and the area than anyone we investigated or used previously. It continues to be an exceptional experience working with Rhonda and her team of experts, we highly recommend her, and we are so appreciative of the extraordinary level of service she provides!"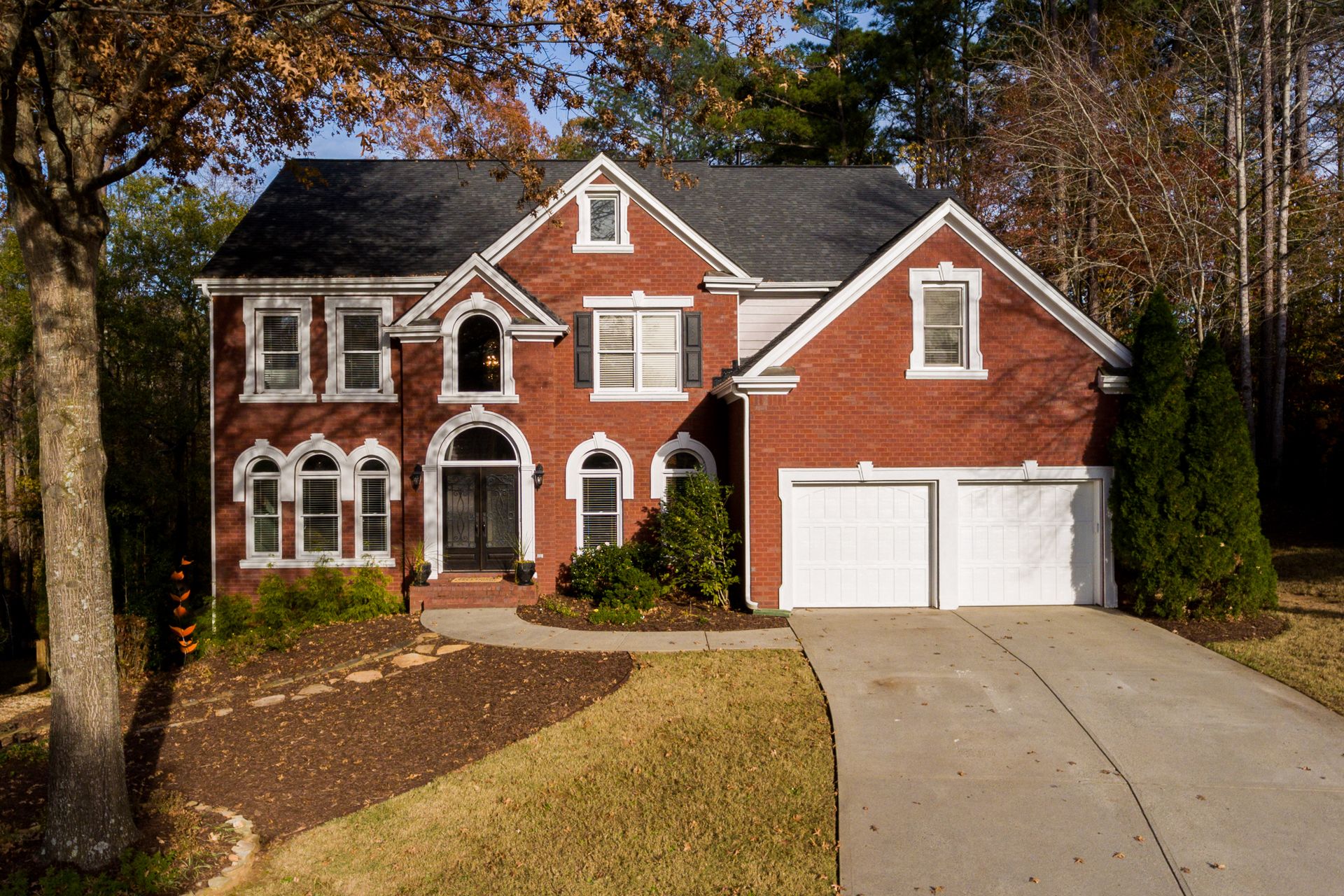 Lanell Duffy

"I would highly recommend Rhonda Shell to anyone to use as their Real Estate agent. Rhonda never leaves with anything to worry about. She has handled all the details before you can even think about them. She is entirely professional and very friendly to work with."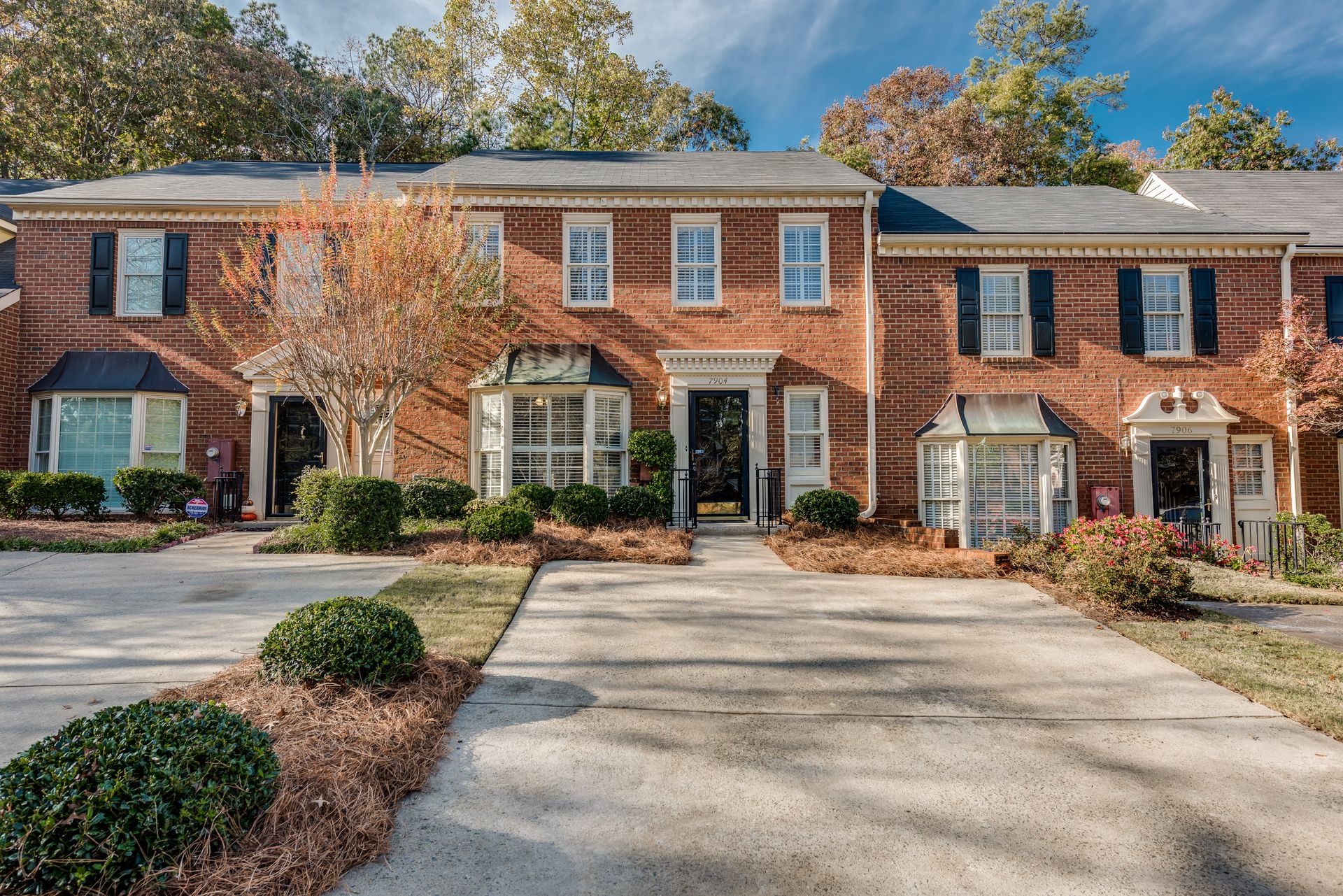 Carolyn & Bernie Vezeau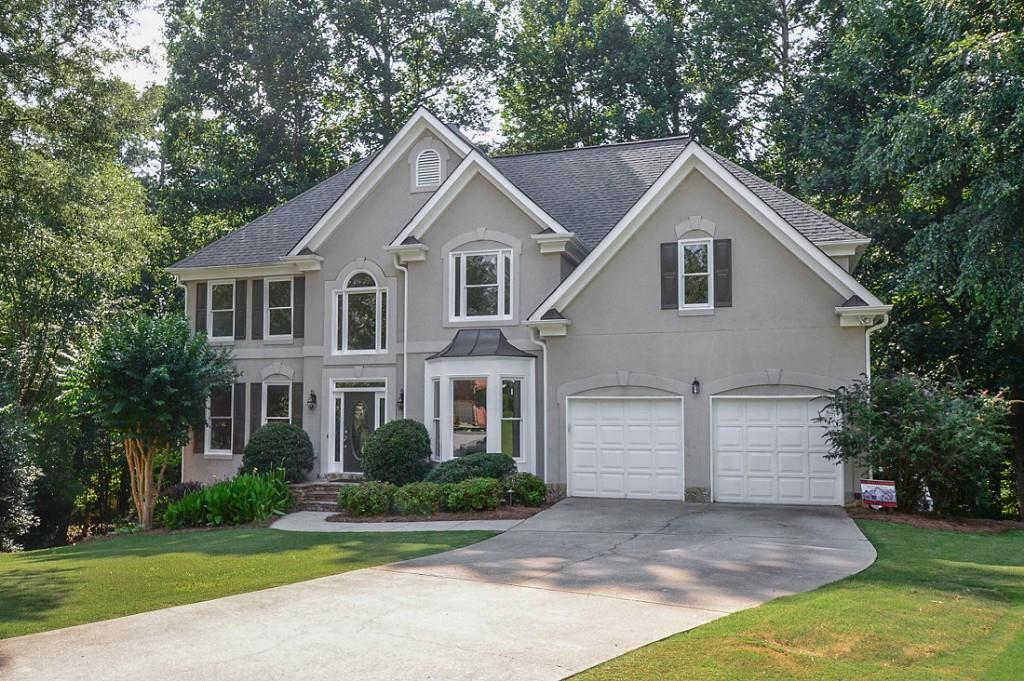 Sold before going on the market!
"Thank you Rhonda. It was a pleasure working with you, we just talked about the houses we looked at and the one we found is perfect for us. Of course, we tell everyone to contact you if they are thinking of selling and will continue to do so." -Carolyn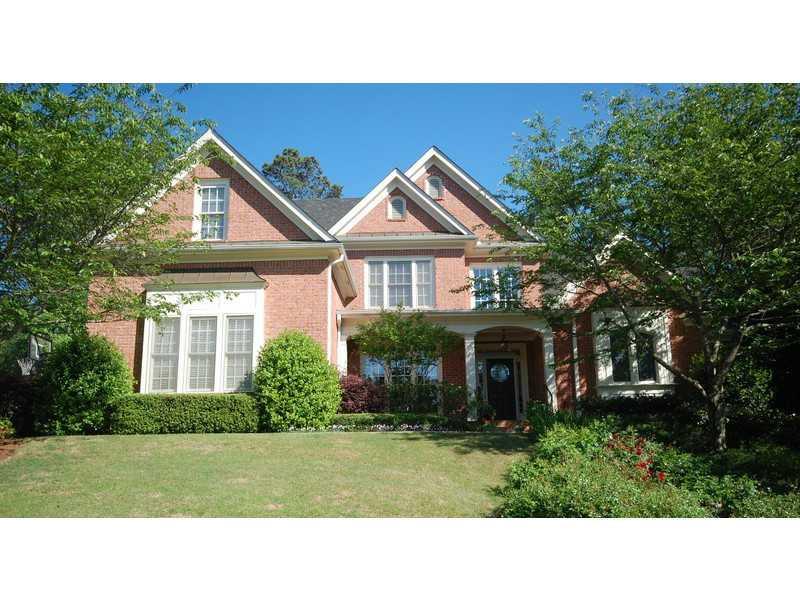 "I knew you could bring home the bacon! Wow you are good! I knew it was smart to pick you. You are the best and you certainly earned and deserved our repeat business."- Bernie
Liz & Brian Crane
"We bought our current house with Rhonda and her team. They were always reachable- even on holidays and late nights. Rhonda was a great advocate for us in the home buying process."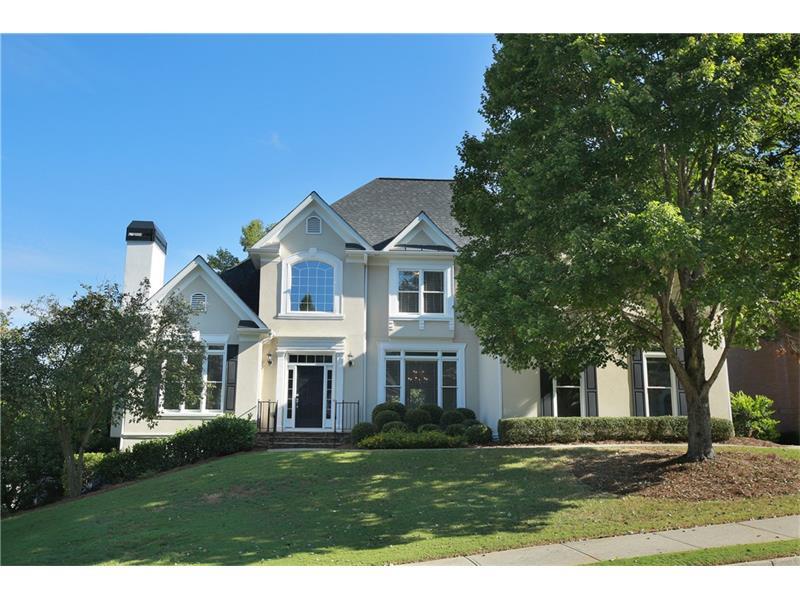 Leah & Max Narro
"Rhonda was the agent for the sellers when we moved to Alpharetta 9 years ago. She and our realtor sat at the kitchen table and marked the Windward directory with all the kids who were the same age as our kids. It helped to know that the house and the neighborhood would be right for our family. Rhonda then helped us sell that house 6 years later and downsize to a home a few miles away. Rhonda works very hard for her clients and she really knows real estate. We have always consulted her on what/when/and how much when it comes to buying and selling homes and she has an instinct that never fails."





Karen & Doug Filos
"Rhonda was able to capture the attention of so many people coming to look at our home when we listed it. Her attention to detail kept us at rest knowing we were in good hands. She worked endless hours to help us sell our home, and find the perfect home to purchase for our family. Rhonda pays attention to details such as location and helping her buyers feel welcome. She helps her buyers on a personal level create friendships with new neighbors and we could count on her any time of day or night with our concerns or questions. Her level of service goes beyond business, she makes you feel like family. We will cherish all of the memories in the last home she sold us, and hope to build more incredible memories in our new home on Lake Windward! We are so appreciative of her commitment and her friendship and can't thank her enough for helping us find our dream home!"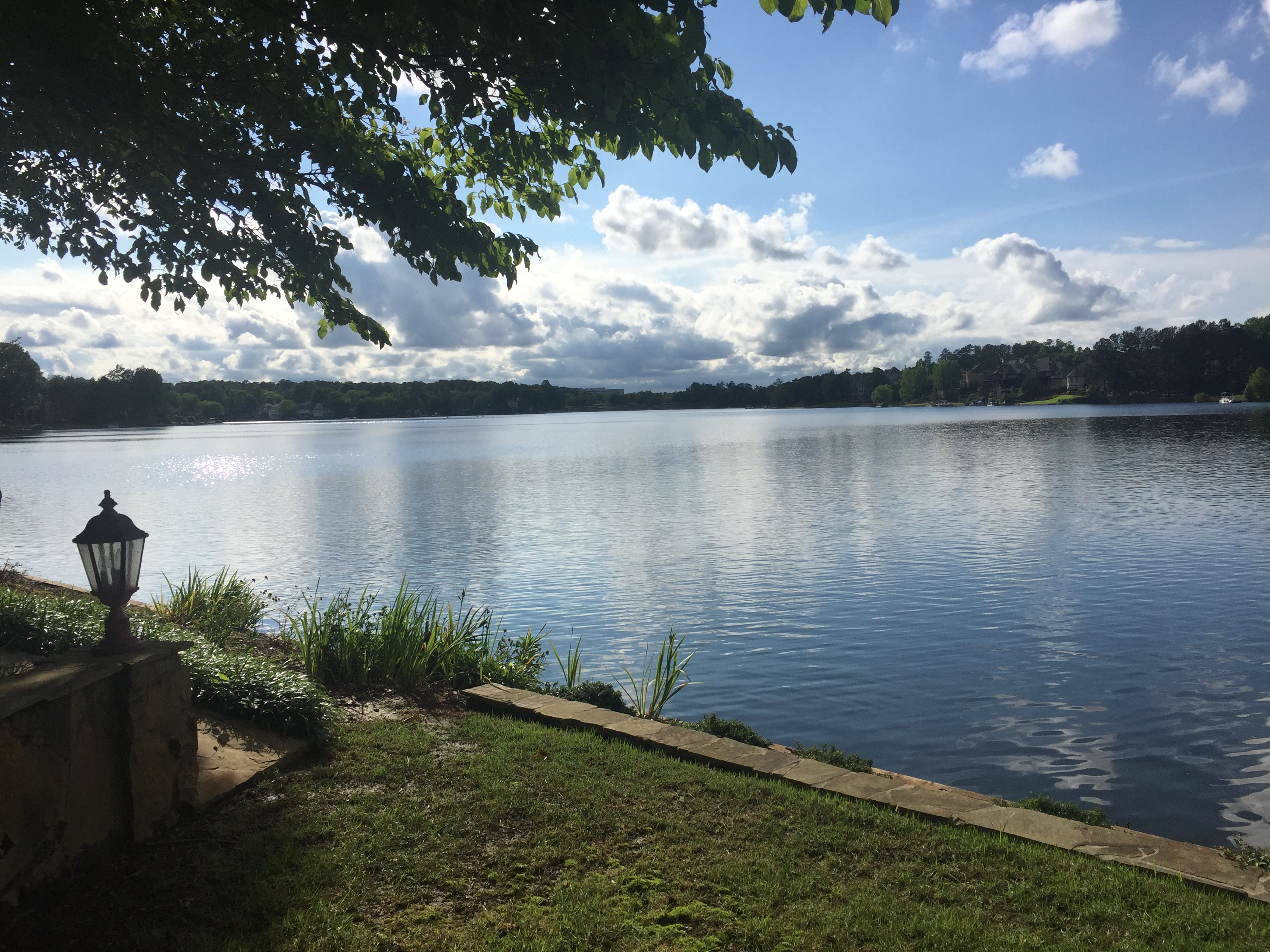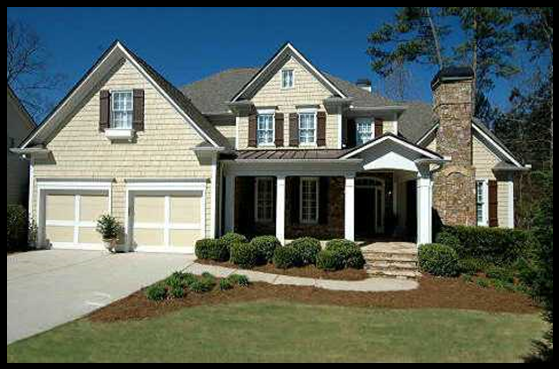 Kirsten & Lee Judd
"In one word Rhonda and her entire team, is: INCREDIBLE! What a pro. She is extremely knowledgeable, an exceptional listener with a warm and engaging personality. She was crystal clear about clarifying our needs with a "make it happen" attitude to find our dream home…what a pleasure it was to have her as our family's realtor. She made both our relocation and buying a new home experience fun. Her expertise in the local market came through immediately, as we sought her help to relocate from Denver to the Atlanta area. We have worked with many great agents buying and selling homes throughout the U.S. and overseas, and we have to say that Rhonda is without exception, one of the most talented realtors, we have ever met. Rhonda and her team got to work to create a portfolio of over 30+ homes for us to preview during a last-minute house hunting trip. Rhonda had our back every step of the way: from introducing us to different neighborhoods, organizing a well thought out variety of homes to see, helping us streamline our decision-making process, negotiating a fair price, expediting our close in 30 short days (just in time for the start of the new school year), to even hosting a neighborhood Christmas party for us…incredible. It is our pleasure to refer Rhonda and her team to anyone looking to buy or sell with a reputable professional. Not only did she find us a place to call home, but we found our dream house thanks to all her efforts. We now think of them as true friends and we enthusiastically recommend and wish to thank them!"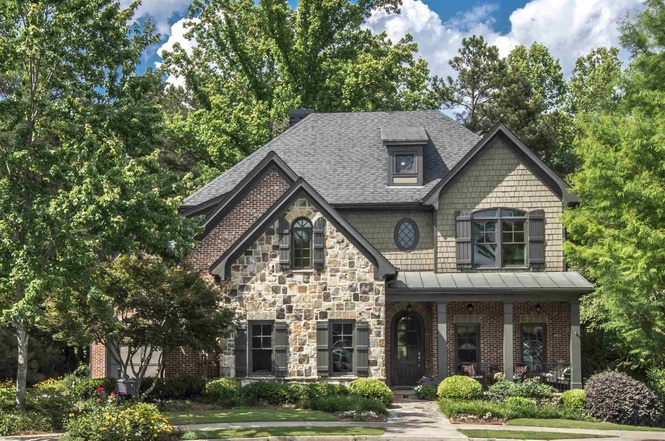 Barbara Bates
"I felt so well represented with Rhonda and her team. Their attention to detail was the best. Thank you for the great service!"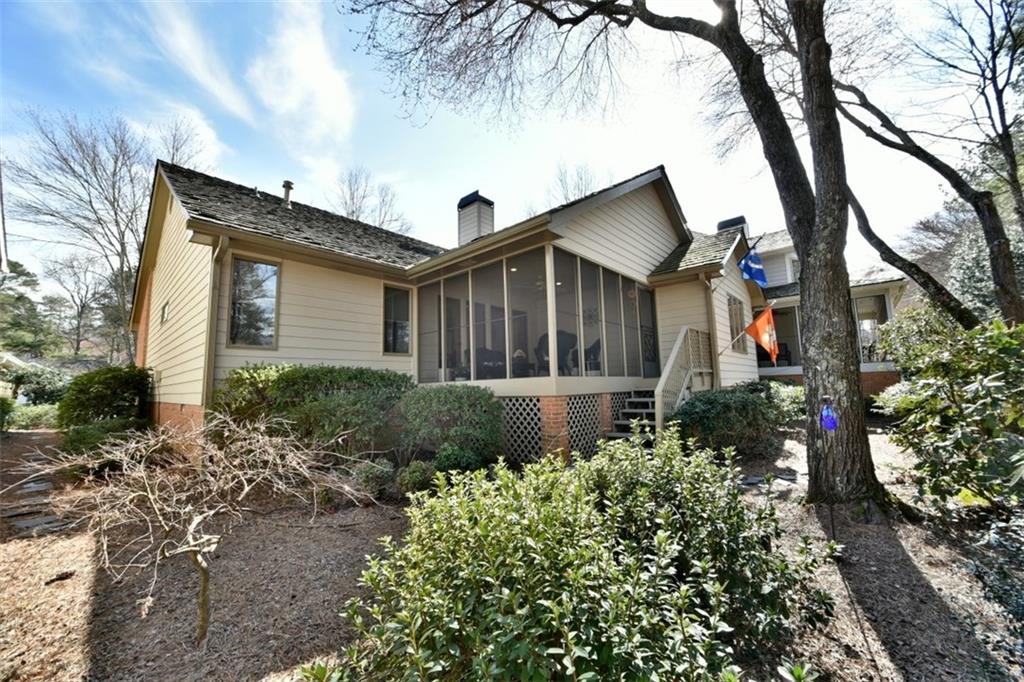 Mary Ann Slavik

"…Rhonda and her team were unbelievable. From the minute she walked into my home, until the time we sat at the closing table, Rhonda and her team were with me EVERY STEP of the way, seeing to it that every detail was handled appropriately, professionally and in a timely manner. She was considerate, supportive of my opinions, grateful to have my business, and showed it with the SUPERB service delivered. From staging, to professional photography (with a drone!), the marketing techniques (it's not just an internet sale!), to her vast network of contacts (in real estate and otherwise), her open houses and her awesome assistant – this is the 'A' team! And in the end, I got my original asking price! Need I say more…."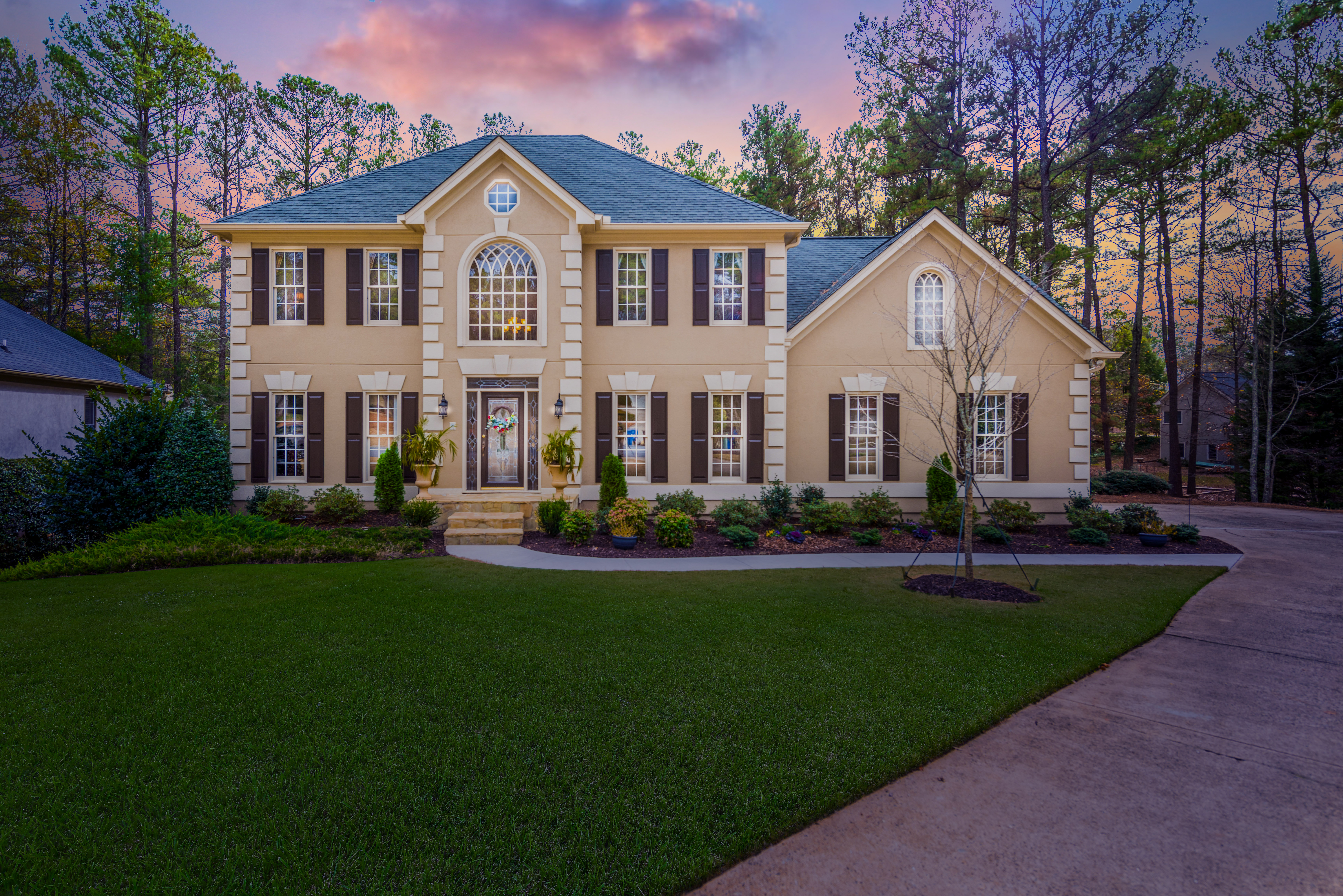 Helene & Mitch Kamon
"Rhonda and her team did a very professional job. They helped us with staging, photography, open houses and caravans! We had several choices of realtors, but Rhonda's professionalism stood out. Due to economic conditions and other factors, our house did not sell the first time around. We had the option of choosing another agent, but we didn't. We re-listed with Rhonda and within two weeks, Rhonda got us a great deal on our home only to find out later that our house sold for the highest price of any home in Harbour Ridge that was not on the lake!"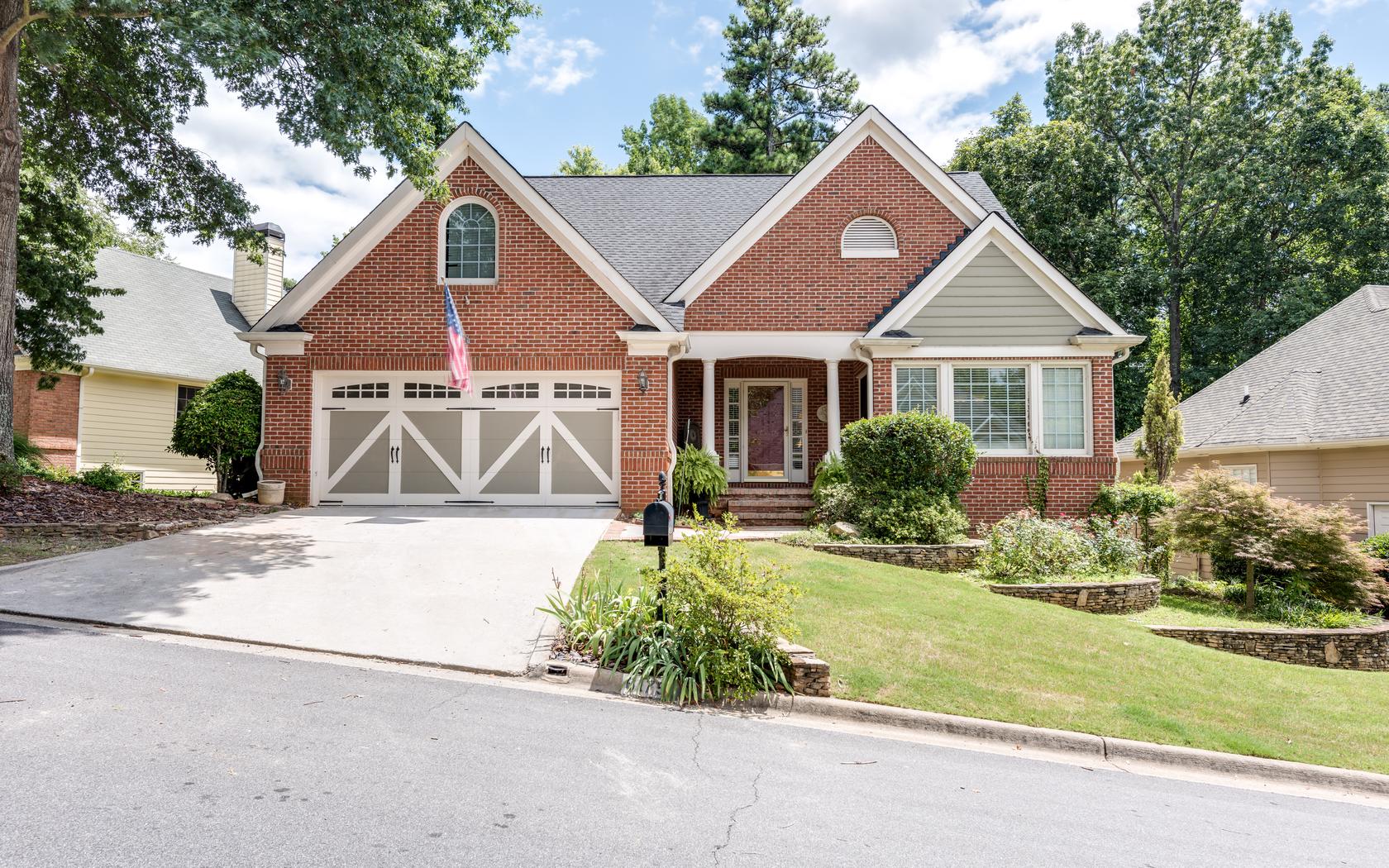 Kathy Chen
"I enjoyed working with Rhonda Shell Real Estate, and we are thankful for the help you provided us. You took care of meeting vendors, so I didn't have to come in from out of town. Your were prompt and responsive to our needs and concerns."





Nahid & Rahim Hani
"We felt very comfortable with Rhonda and her team, and trusted her. She was very responsive and communicated with us. Rhonda did a great job negotiating and managing multiple offers….after being on the market once, we made some changes to the property and re-listed with Rhonda and our home was under contract in 2 weeks."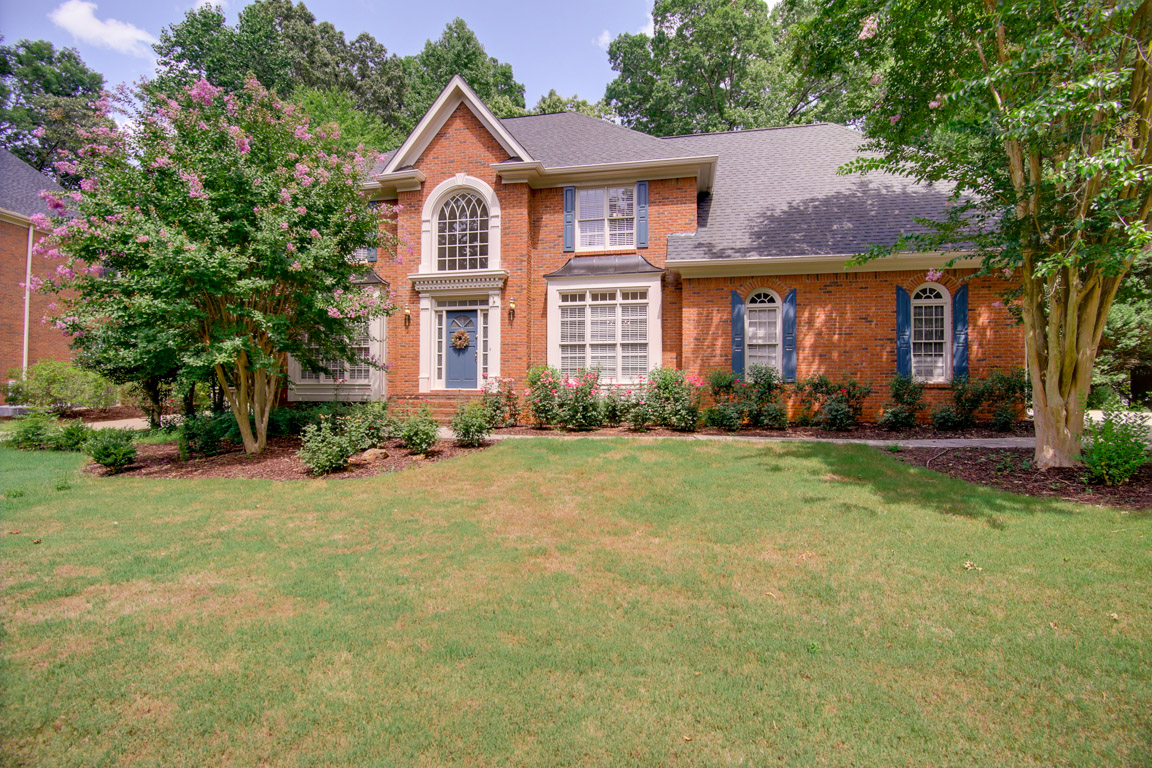 Leigh & Dave Thornton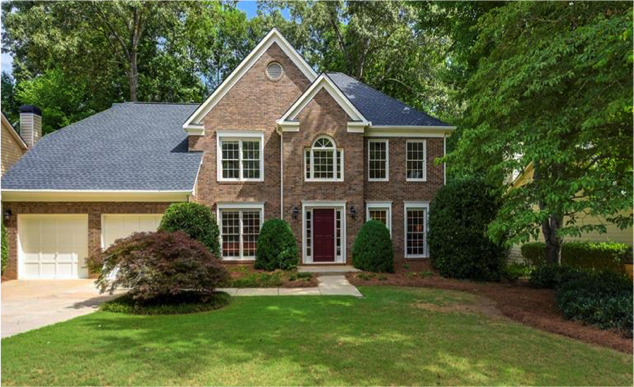 "Thank you so much for your assistance in preparing and selling our home in Alpharetta. Your recommendations on the items to update and upgrade were invaluable. You were extremely proactive during remodeling, staging and listing the house. You were always available and easy to reach with any questions we had, your counsel, advice, professional photography, staging, marketing and negotiations were priceless. We are ever grateful for the competitive pricing and quick sale of our home including an offer in less than two weeks! We highly recommend you and your team to anyone selling or buying a home in the Atlanta area. Rhonda – you are awesome!"


Karen C. Hughes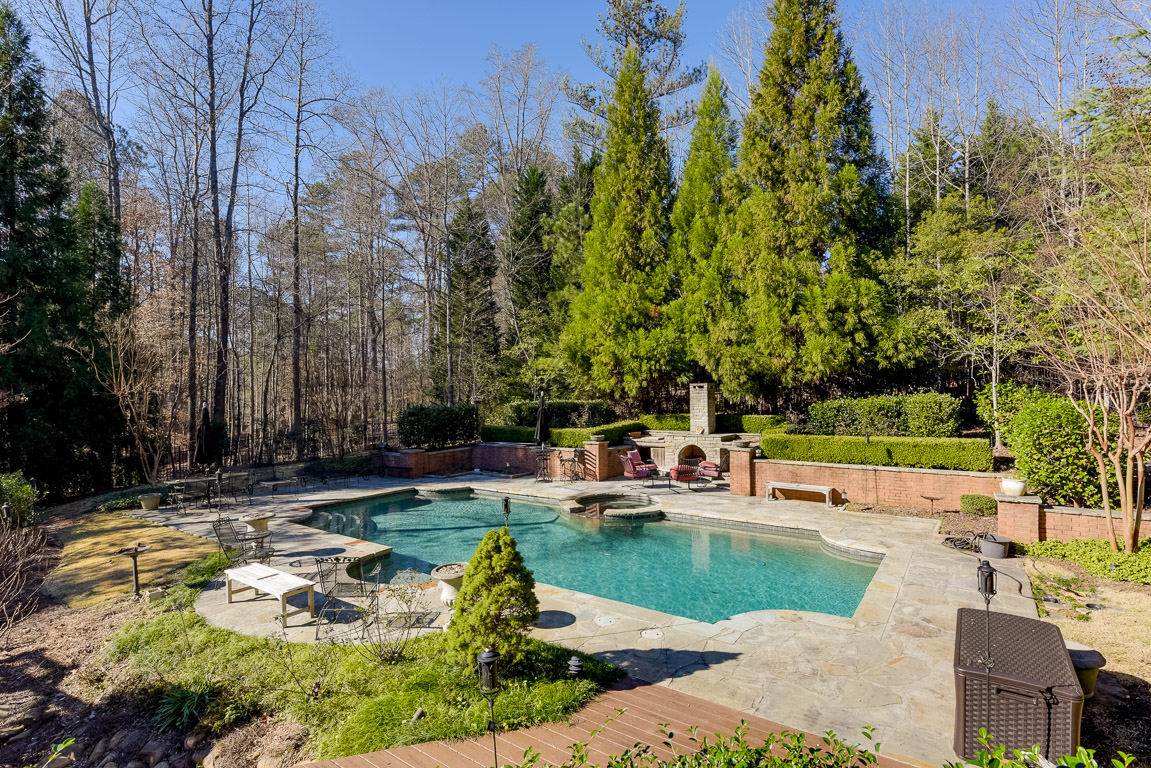 "We were familiar with Rhonda, as she had sold several homes in our neighborhood. When we interviewed her to list our home, she immediately had a plan. As a matter of fact, she had a few buyers that were looking to buy in Windward. Before we listed our home, she made available to us her support team who helped us get everything in tip-top shape. It all happened so quickly, and the buyers she had in her "back pocket" came in, liked what they saw and we were able to sell our home without ever putting it on the market and got exactly what we were looking for! Now, I'm sure that this doesn't happen every day but it was such a nice experience, that I can't recommend Rhonda and her team of experts enough! Thanks Rhonda for a job well done."


Debbie Gibson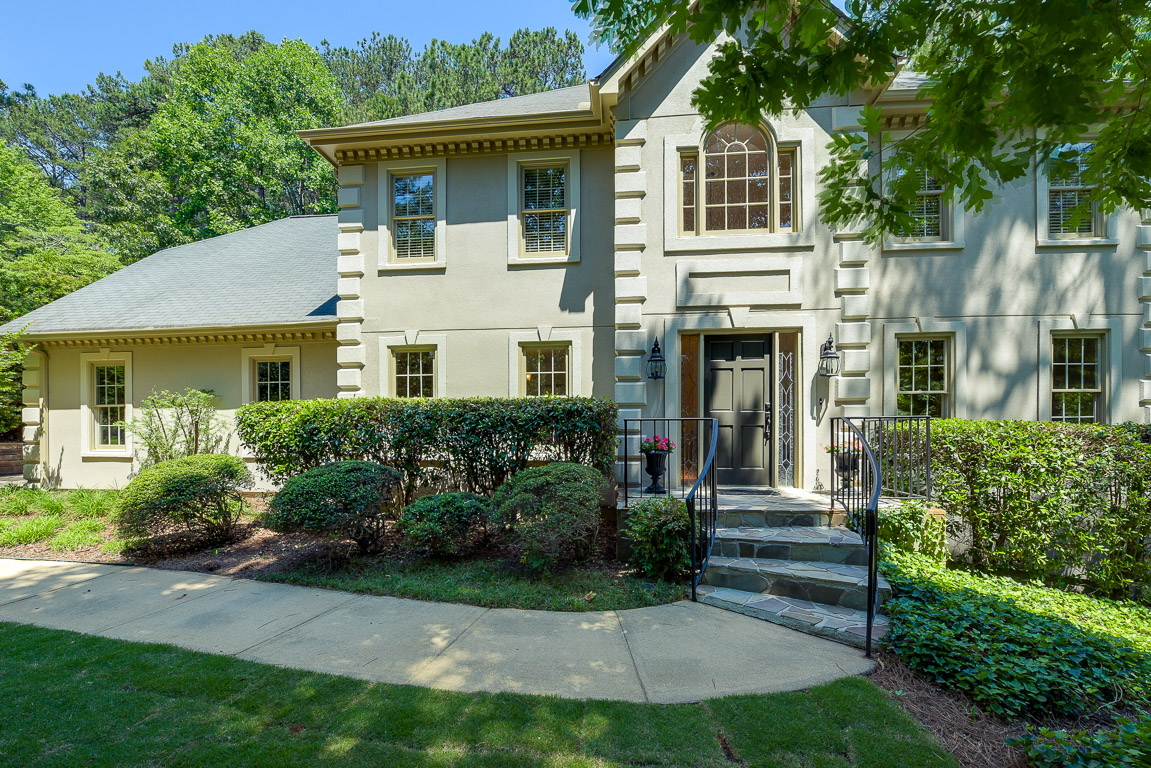 "Very happy. Thank you for your representation. BEST REALTOR IN WINDWARD!"


Jennifer & Mark Reed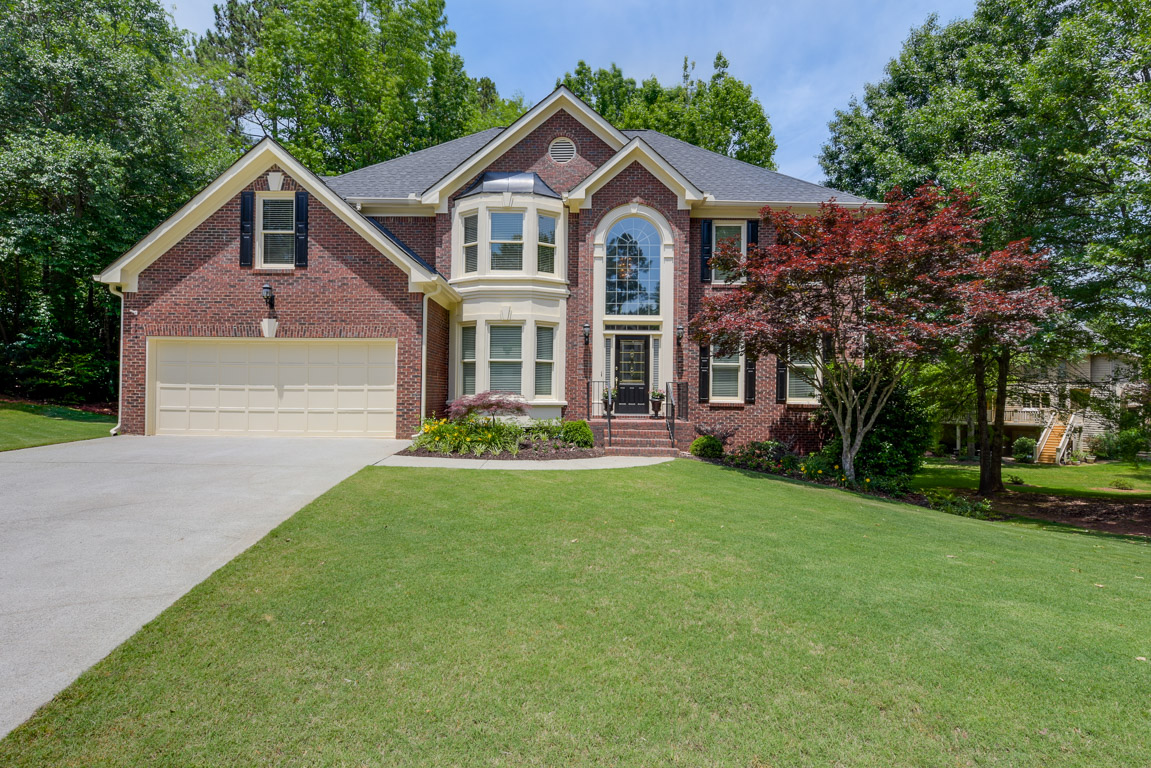 "I had hoped you were as good as everyone said you were….and you are!"


Maxine & Jim Christ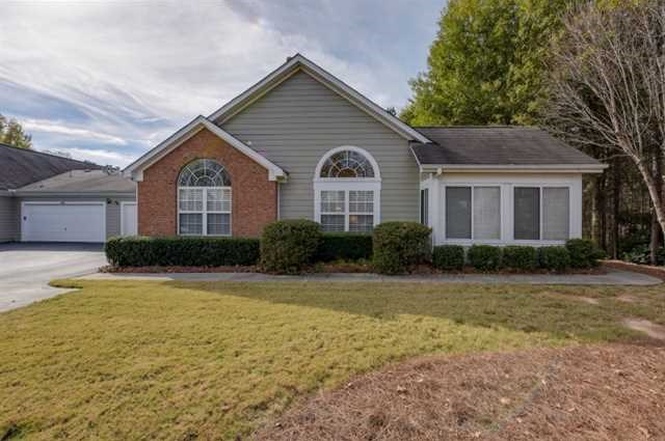 "Thank you, Rhonda for your great service for us in selling our condo. You were patient and understanding at every step. We felt very confident in your handling of our sale which you did in a very professional manner. We would certainly recommend you to anyone seeking such help."


Mary Kaye & Scott Pepperman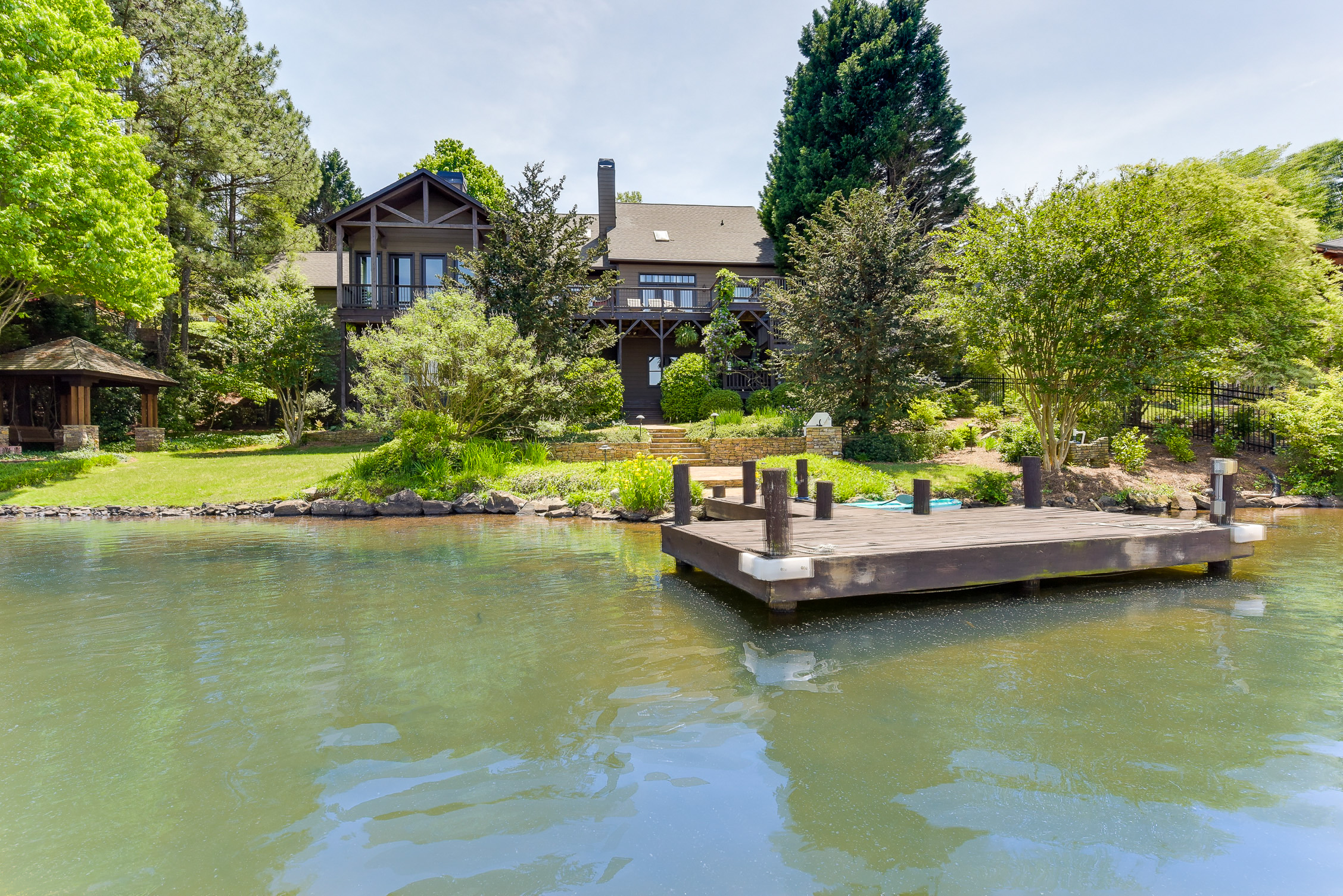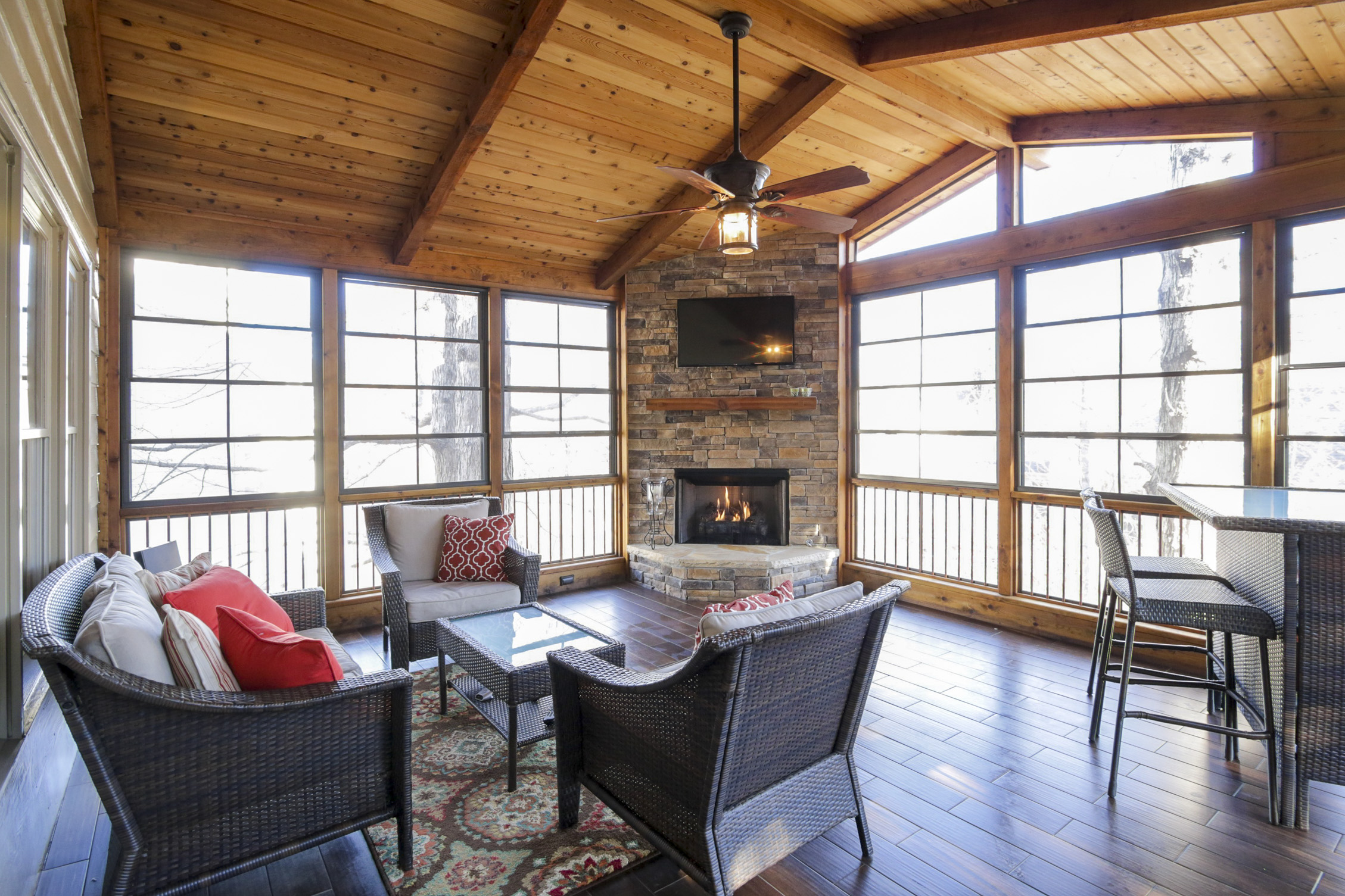 "Rhonda and her team offer every service you need to sell your home from a handy man to a stager. They help you prepare and get the very most out of your lifetime investment. Her real strength is as a business woman who is detailed and negotiates to get you the very best offer. We set a new high in our neighborhood and we couldn't have done it without her! We used Rhonda on both sides of our sale and purchase…she is equally balanced to help you get the very best deal. She knows everyone and has worked years to build a stellar reputation… one she deserves!! Thanks for helping our family find our dream home in Alpharetta on the lake!"


Joan & Bob Hosfeld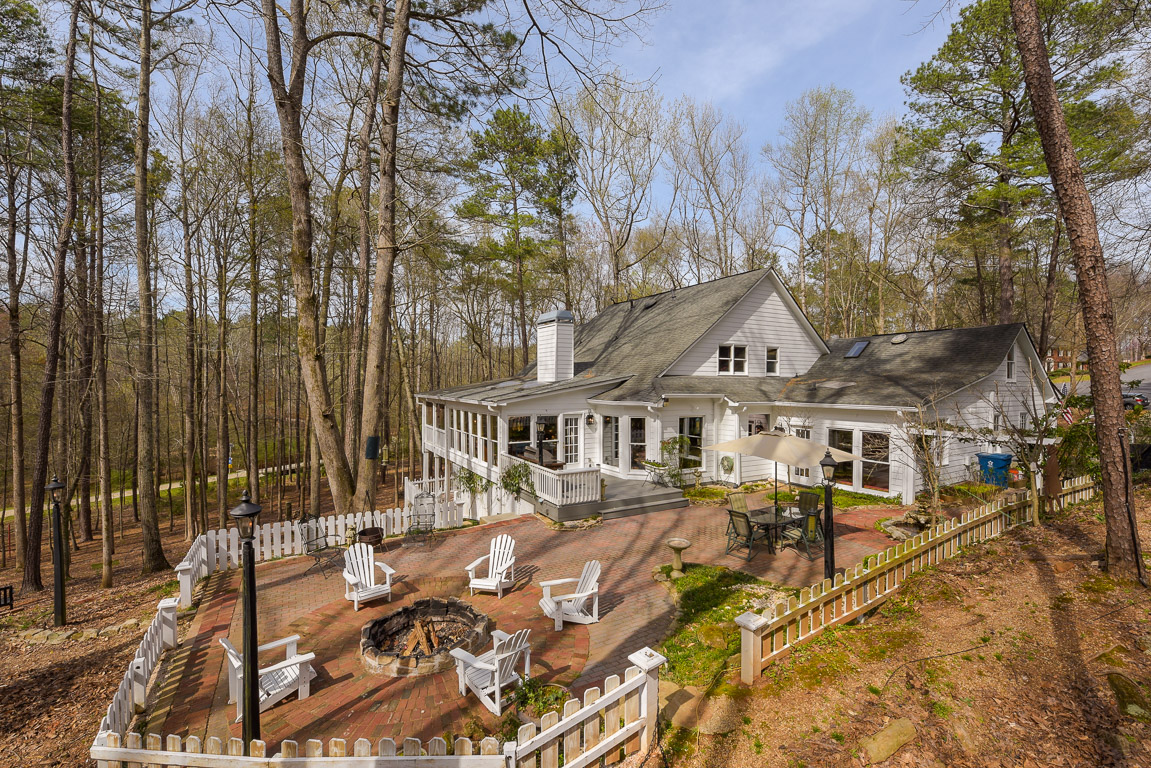 "…And of course, our realtor is top of the mountain when it comes to dedication, determination, and ability. Rhonda Shell is the best of the best in selling homes, in work ethic, and in patience. She was straight with us all the way, not pushy, and the hardest darn worker I have seen. She is 5 star quality and now will remain a 5 star friend. So, if you want to sell and sell fast, keep Rhonda Shell at the top of your list for an agent and a quality perfecto go getter!"…


Diane Robinson


"You can't improve on perfection! Once we started working together – I thought I had died and gone to heaven. I love your take charge attitude -especially with me being in Florida. I felt you gave me 100% access to your skills, experience and knowledge of the market. I can't wait to recommend you to my friends. If there is a Facebook page or somewhere I can write a testimonial – please let me know and I would be honored to do it."


Debbie & Ted Riddle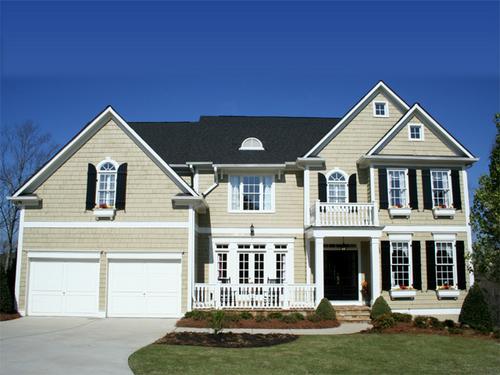 "As a result of her exceptional marketing services, we had multiple offers in the first few days of the listing that resulted in a fast closing. Her creative marketing plan, attention to detail, and professionalism is what I believe drew so much interest to our home over other listings in the neighborhood."-Debbie

"In our agent selection process, we debated using Windward's oldest listing group or Rhonda. In the end we felt Rhonda would give our listing more focus and service, and that's exactly what we got. I just completed the purchase of a home in Knoxville and had the opportunity to see the work of over 50 listing agents in our search. My wife and I often commented on how superior our home was marketed by Rhonda over all of those homes." -Ted


Kelly Marine & John Burrow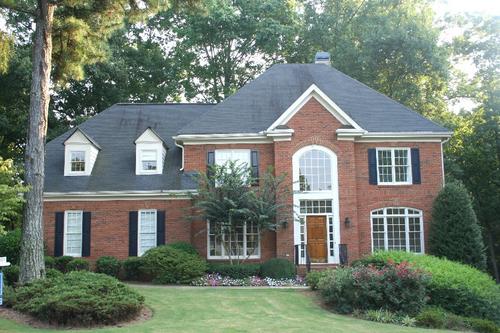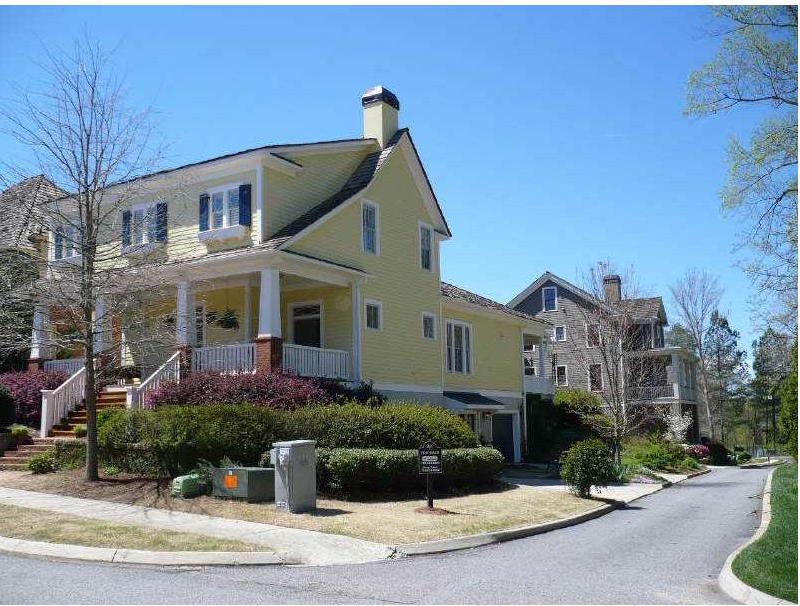 "John and I would like to thank you for all of your help through the buying and selling of our home. Your patience, professionalism and diligence were greatly appreciated. We were amazed at how smooth both transactions went. Because you took advantage of every marketing opportunity, our house sold quickly and for the asking price. Your contacts and persistence helped get us into the house we wanted in the neighborhood we wanted. We love our new home and the community. You have made us feel welcome."

"Not only did we have a wonderful real estate agent, but we gained a true friend!"


Amy & Jeff Smith


"Your marketing touch was exactly what was needed during the current down-turn in the housing market. I believe only you could have sold the home in such a relatively short period…the terrific job your team of experts did in marketing the home was invaluable."


Susan & Joe Reeves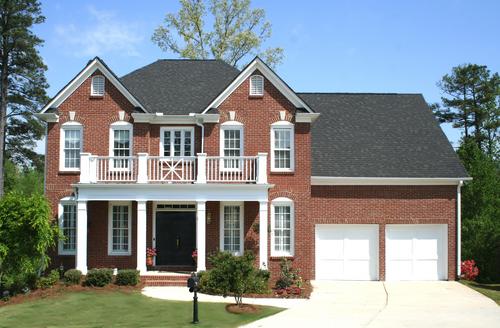 "Rhonda was a good friend before we decided to sell our home. I was hesitant in using a friend as an agent but when I saw her sell my neighbor's home in 4 days just down the street I decided to talk to her about my home. After talking with her and seeing all the real estate services and value she provided I was blown away. Rhonda sold my home in 2 days at an Open House for more money than I thought possible." -Joe

"You are lucky if your path crosses Rhonda's path." -Susan


Chris Flaherty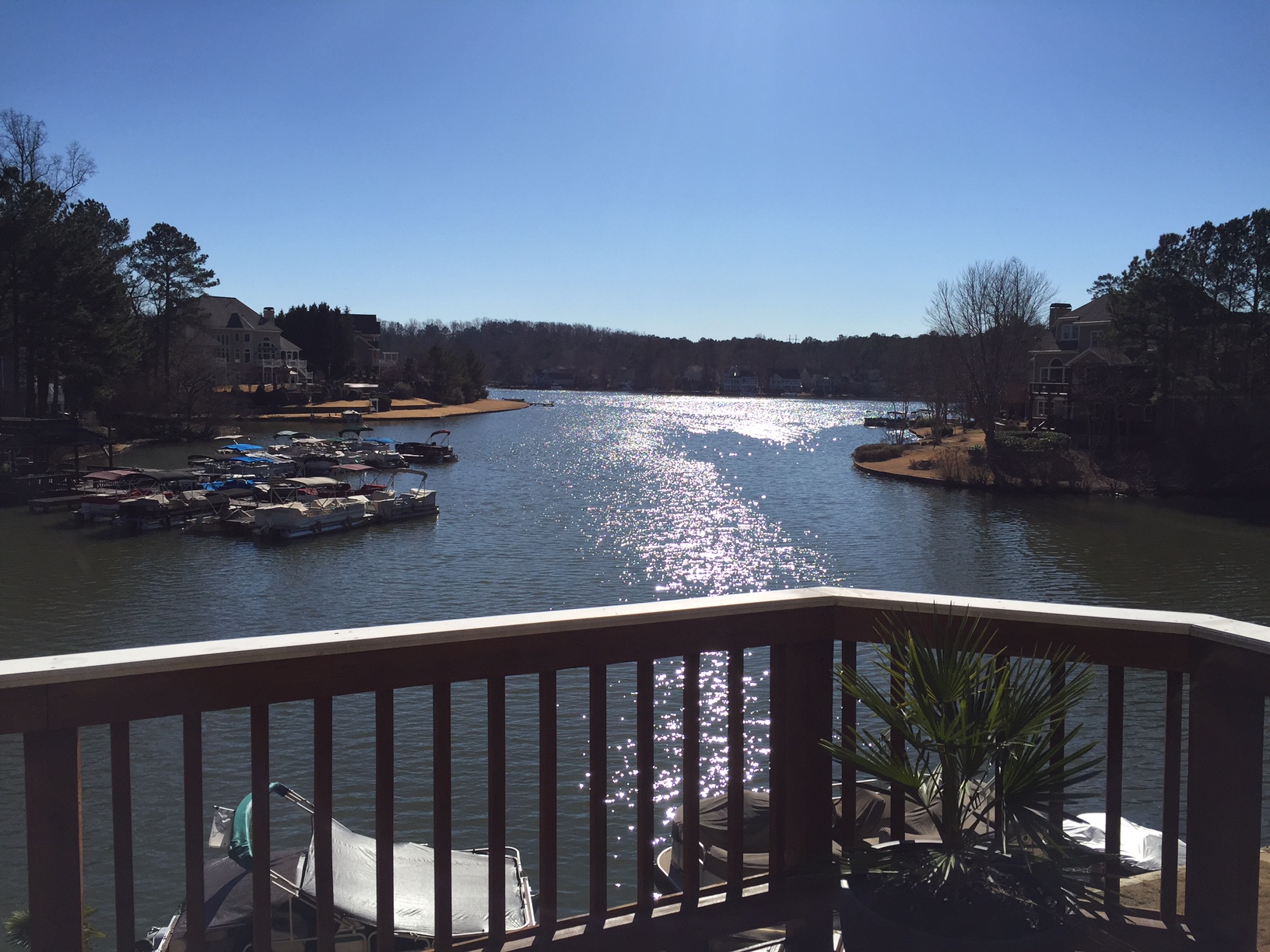 "I highly recommend Rhonda Shell as a real estate agent. Her networking connections are incredible and she sold our home before it ever came on the market for more money that we ever imagined. I have worked with several agents in the past and I can tell you she is the best we have ever seen."


Dawn Chapman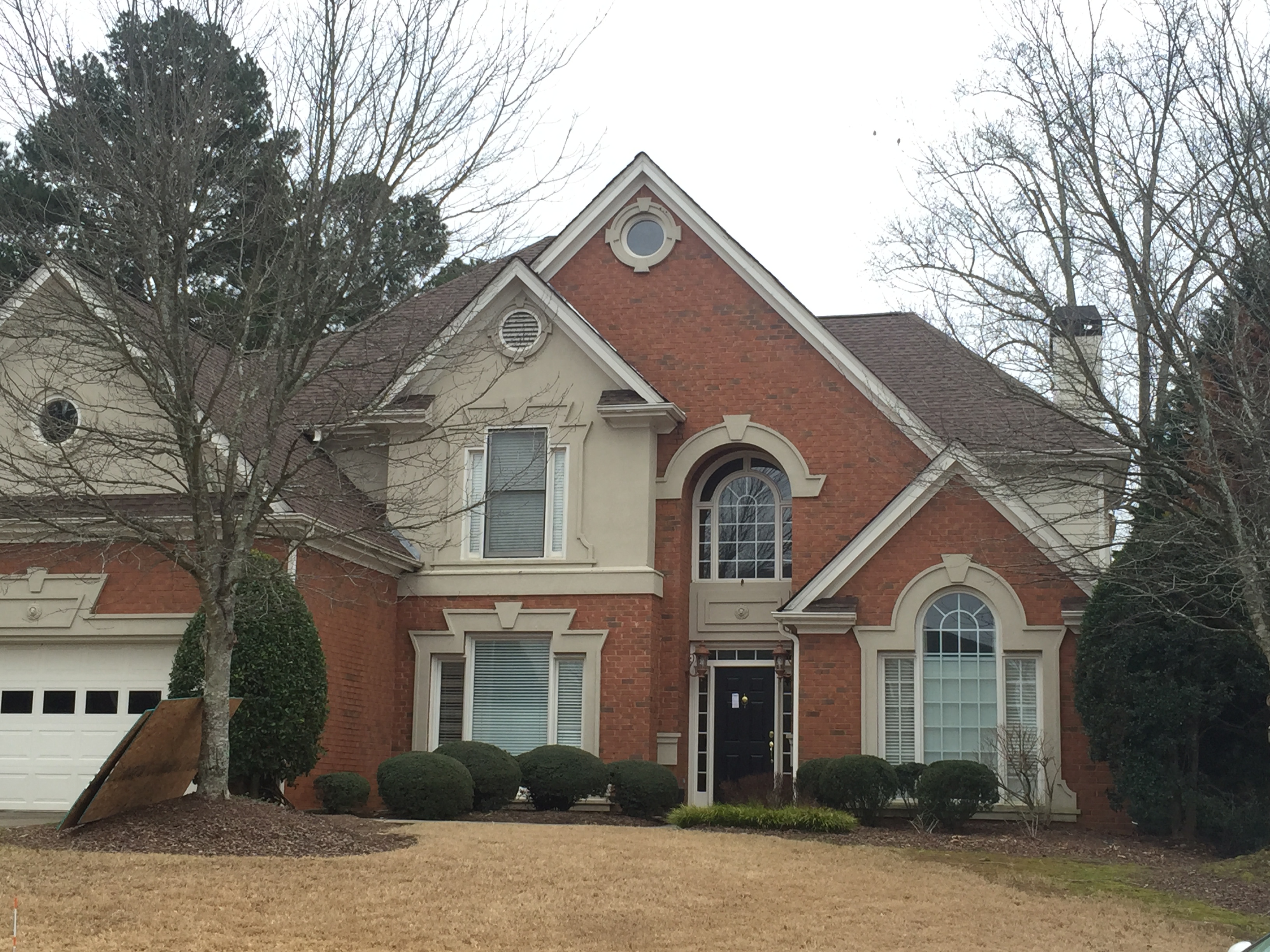 "You were AWESOME….so detailed, organized and professional. I loved it. You have allowed me to breathe and not worry about the details of the home. I can't tell you how much I appreciate everything you have done to make moving into this home better than I could have ever imagined. Thank you from the bottom of my heart!!"


E-Chun & Ron Christian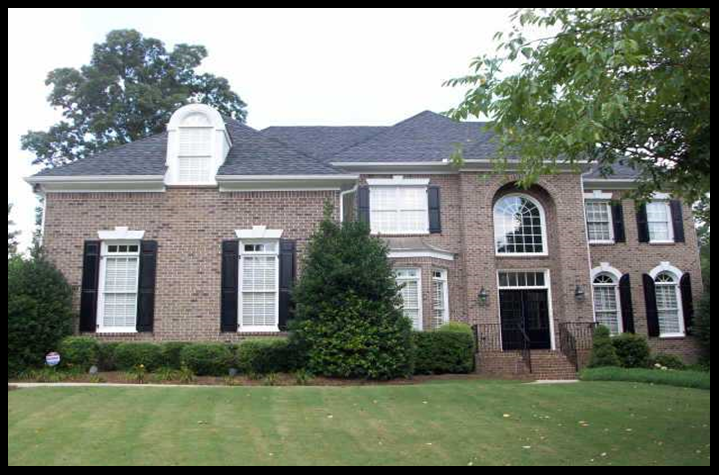 "YOU'RE THE BEST, BETTER THAN ALL THE REST!!"


Katie & Doug Flach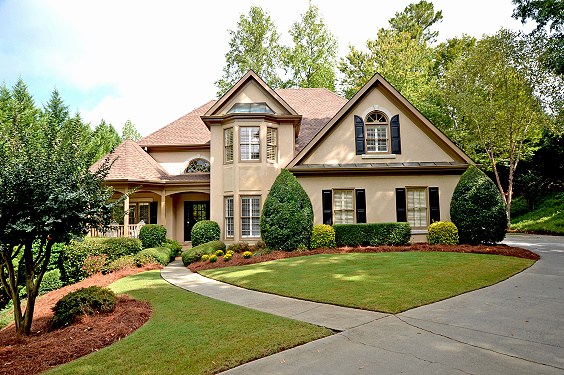 "It was a pleasure having you sell our home! You did an amazing job and we appreciate all the things you did that were beyond just listing the house. I will highly recommend you and will pass on what a tremendous job you did for us. I plan on sending a note to Keller Williams to let them know what a gem they have with you (although I suspect they may already know)."


Fernando Arana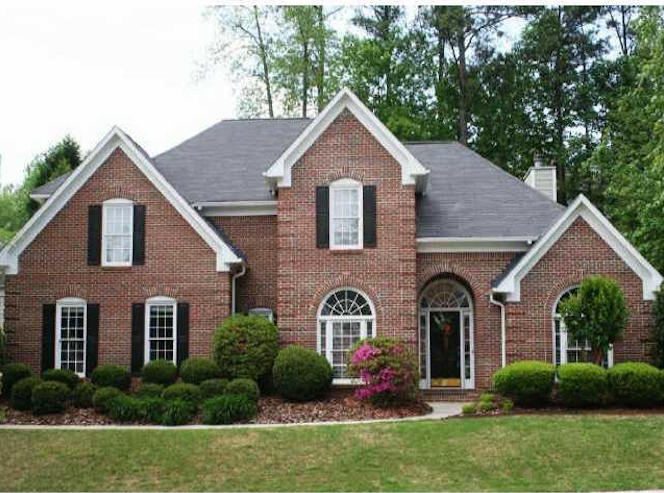 "Rhonda you really took the time to listen and answer all my questions and made me feel very comfortable with the selling process. You did an excellent job!"


The Tom Evans Family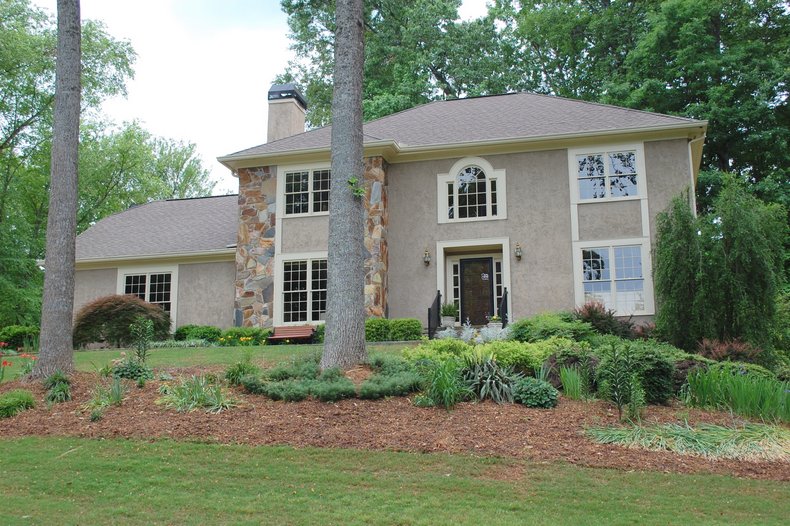 "I want you to know what a pleasure you were to work with in selling our dad's house. I would tell anyone looking for a realtor in the Alpharetta area that I would highly recommend Rhonda Shell. Not only is Rhonda professional and thorough, she is also friendly and generous with her time. She knows just how to price and market our house. It sold very quickly and we were thrilled with the result."


Nancy & David McMinn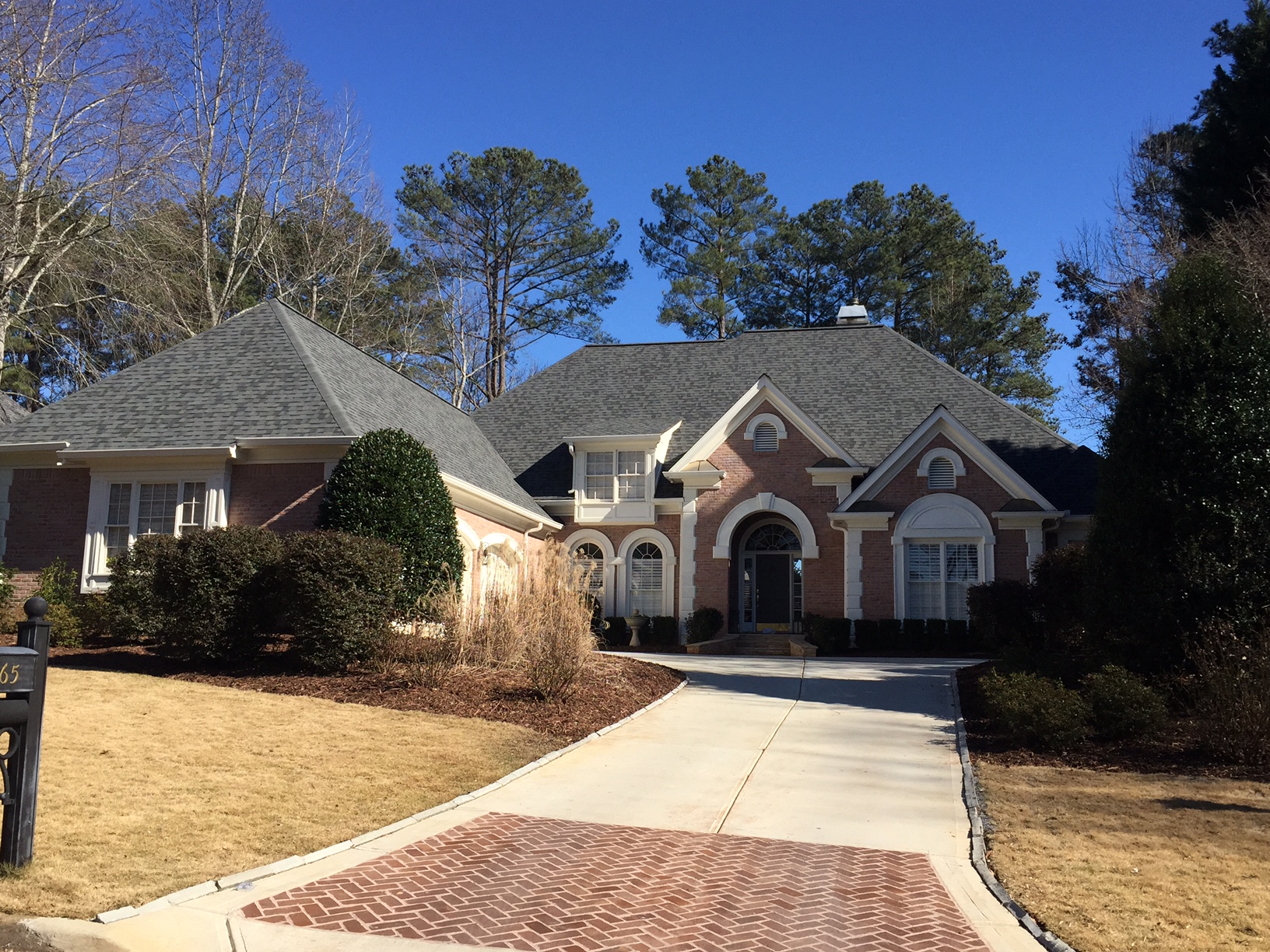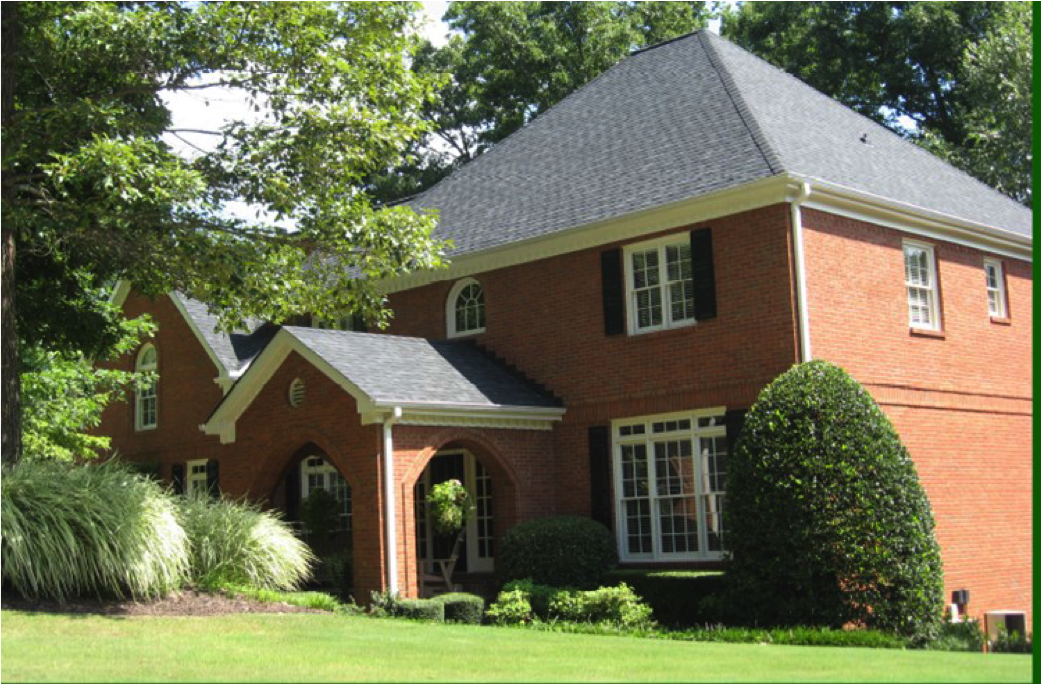 "Rhonda is an absolute professional at heart. She helped my husband and I with three separate transactions – selling our home in Park Brooke and buying two homes in Windward. She helped us every step of the way with her expertise of the market and her negotiation skills. She goes above and beyond to ensure her clients are happy and satisfied. We wouldn't work with anyone else!"


The Crisp Family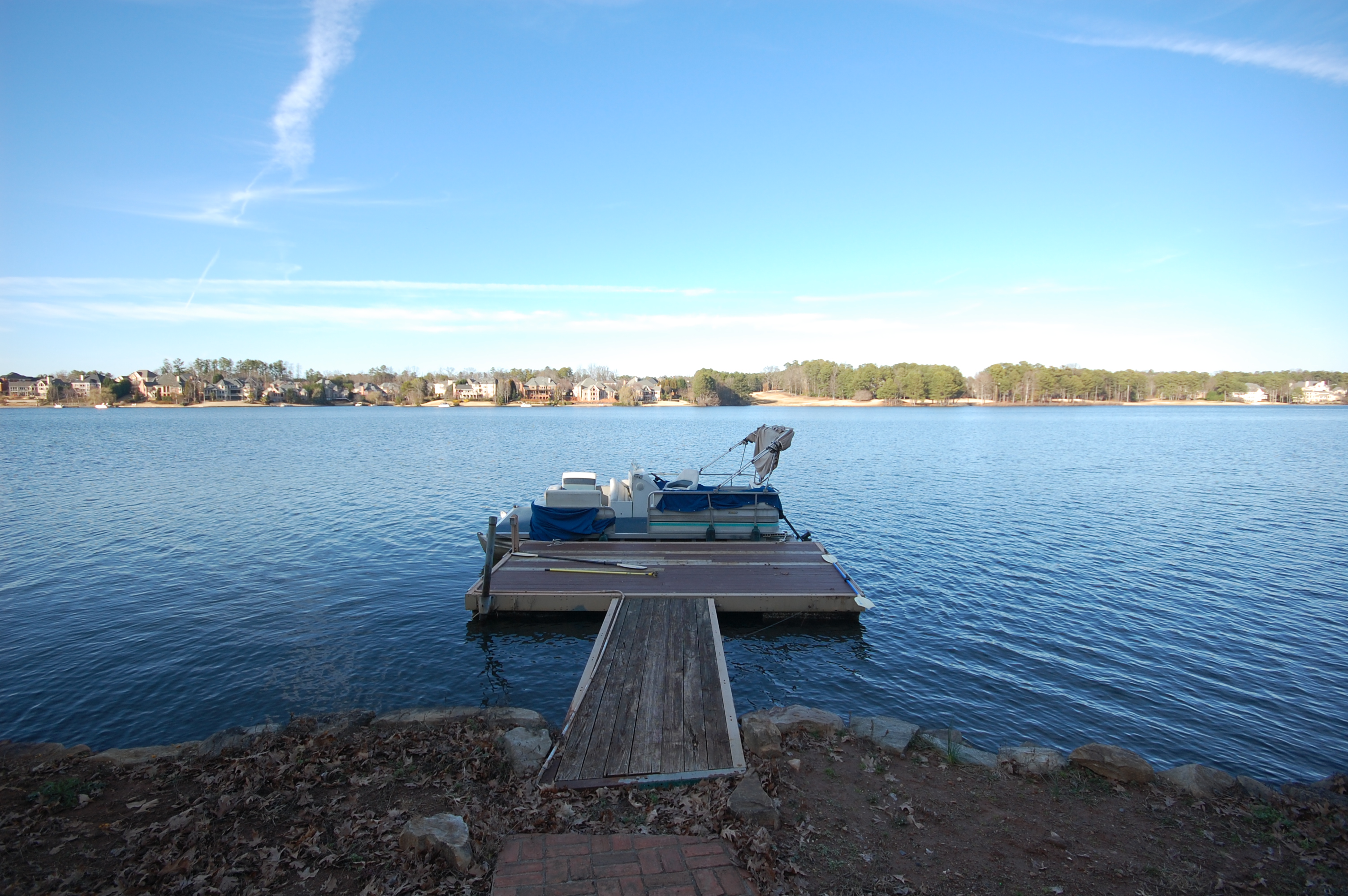 "Rhonda you astound us! You go far and beyond the realm of professionalism, having the ability to make everyone feel like a a special friend to you and giving the time to not only to find them beautiful homes that fit all their desires and needs but homes that they actually feel HAPPY in and LOVE very much – as we and our entire family do. We are so lucky to have found you, a real estate associate that has time for every question, worry, stress factor that comes with buying or selling a home and makes everything go sailing through. There REALLY are not many like you out there and we can say this with great experience as we have moved 10 times in 20 years but now that you have found and enabled us to have this home which we all love so much we can at last say we feel "settled" and that means a lot!"


Doris & Larry Hudson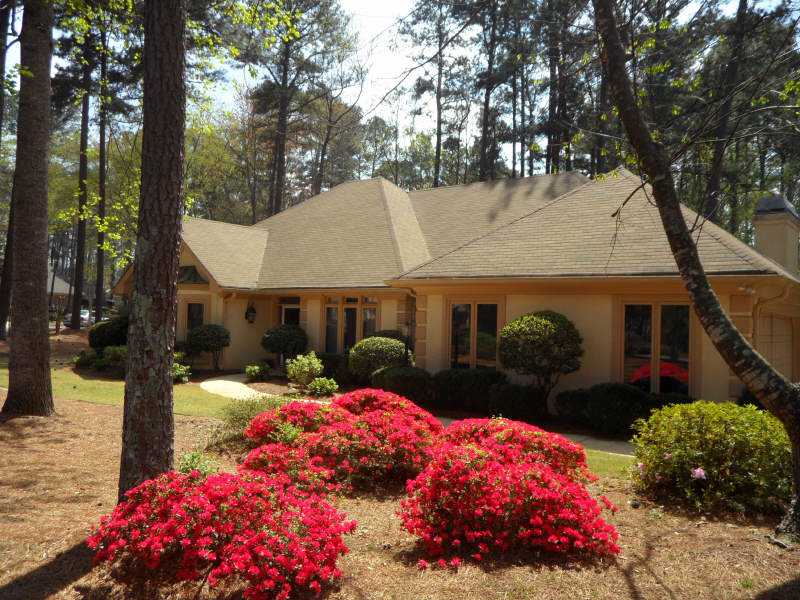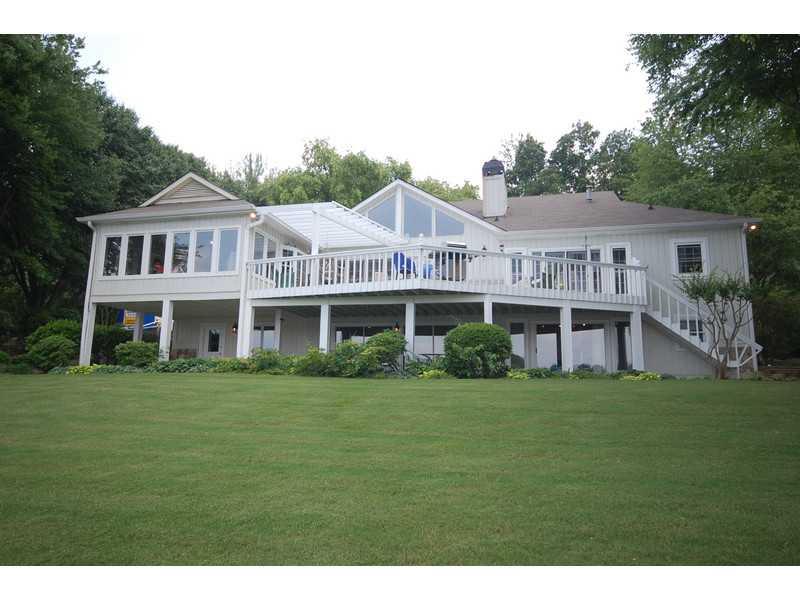 "I was more than pleased with your efforts on our behalf on the selling and purchasing of the properties…I was quite impressed with your marketing strategies and your handling of the agents and the owners and sellers of all the homes. I definitely would use your services again and would recommend you highly."


Capucine & Todd Walton


"With Rhonda's help we sold a home, purchased a home and had my father purchase his home utilitzing Rhonda's expertise….All 3 transactions during the toughest of times in our recent economic climate…Rhonda's experience and commitment to her clients is key to her success."


Debra & John Lie-Nielsen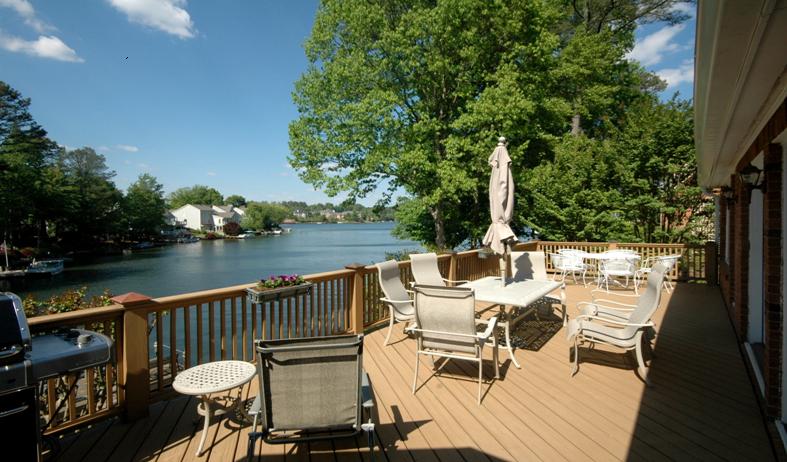 "As Debbie and I look back on the year, we wanted to share with you our appreciation for the outstanding job on the sale of our home in Windward. Your marketing plans were crisp, attention getting and well prepared. Your open house for brokers was planned and executed with elan. And when you found our buyer, you worked through all the issues of financing, appraisal and closing items with patience and a forceful determination to close the transaction. You are a pleasure to work with!"


Robin Wolfecone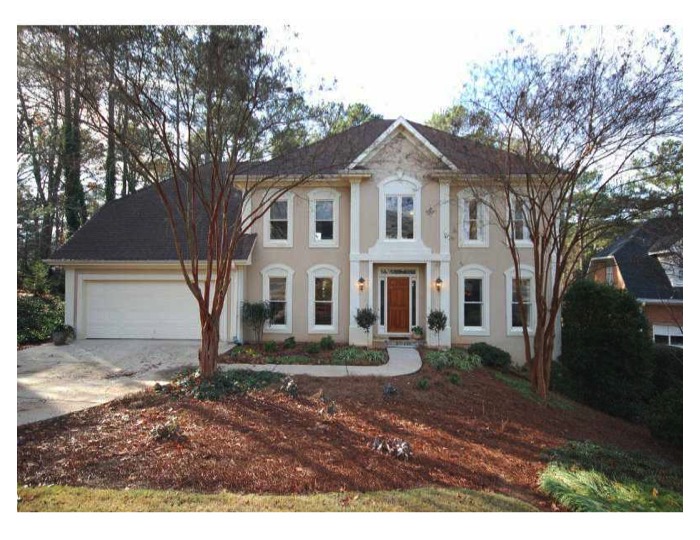 "I had the pleasure of selling my home with the services of Rhonda Shell in May 2012. I originally selected her based upon recommendations from several people within our subdivision. She was professional throughout the sales process and proactively kept me up to date with feedback. She also provided me with recommendations for pre-sale improvements that were within my tight budget. The importance of these improvements was evident in the open house comments that I received. Additionally, Rhonda negotiated the finer points of the sale for items that were important to me. Her knowledge of the Windward/Alpharetta market and active networking were an asset to getting my home sold in a slow housing market."


Sarah & Chris Rush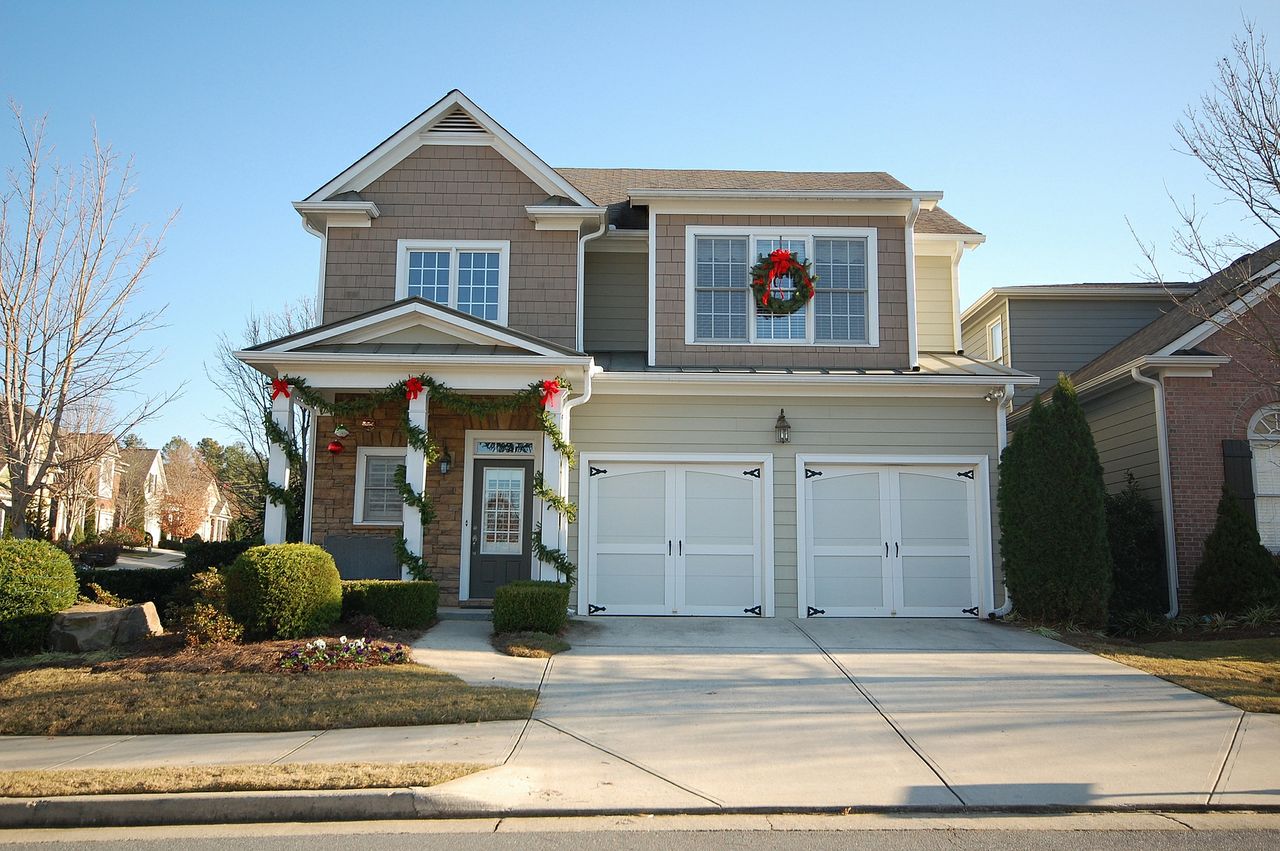 "We had a great experience with Rhonda. She really helped us through the process with advice and an extensive marketing plan. She put the effort into using a professional photographer and giving us advice to de-clutter our home. About the only negative thing we can say about our experience is that we sold our house too quickly!! We put it on the market on the first and had a binding contract on the fourteenth! WOW!"


Sarah & Anthony Benitez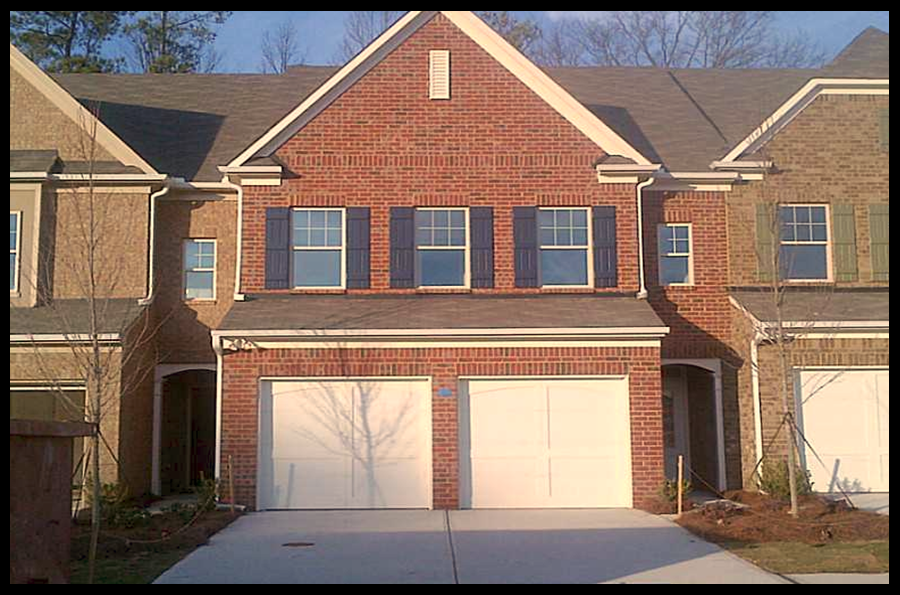 "Rhonda you are so wonderful in helping us with our new home! You had everything so organized and ready to go and made the process so much easier for us. Thank you for all of your efforts and the great price! We couldn't be happier and would recommend you to all of our friends. We will be sure to call you for all of our real estate needs. All the best!"


Kim & Matt Smith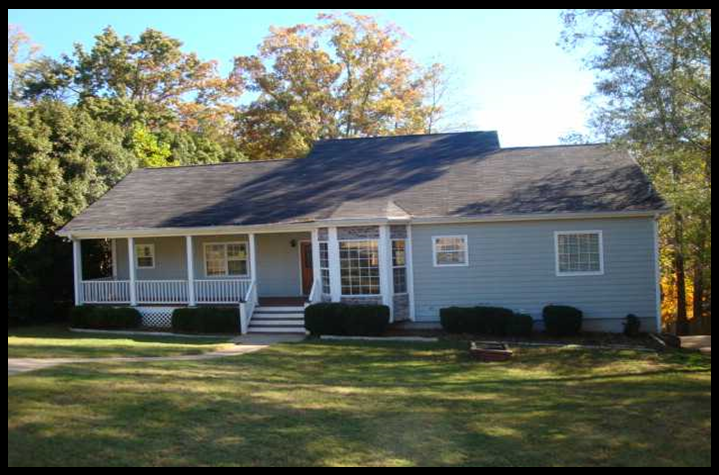 "We love our new home on Lake Lanier! Thank you for all your extra efforts in making this short sale happen for us. We couldn't be more thrilled getting a great deal. We did have to have a lot of patience but it was worth the wait! Your professional guidance through this whole complicated process was invaluable and we can't thank you enough for all your expert advice."


Melissa & Hunter Moyer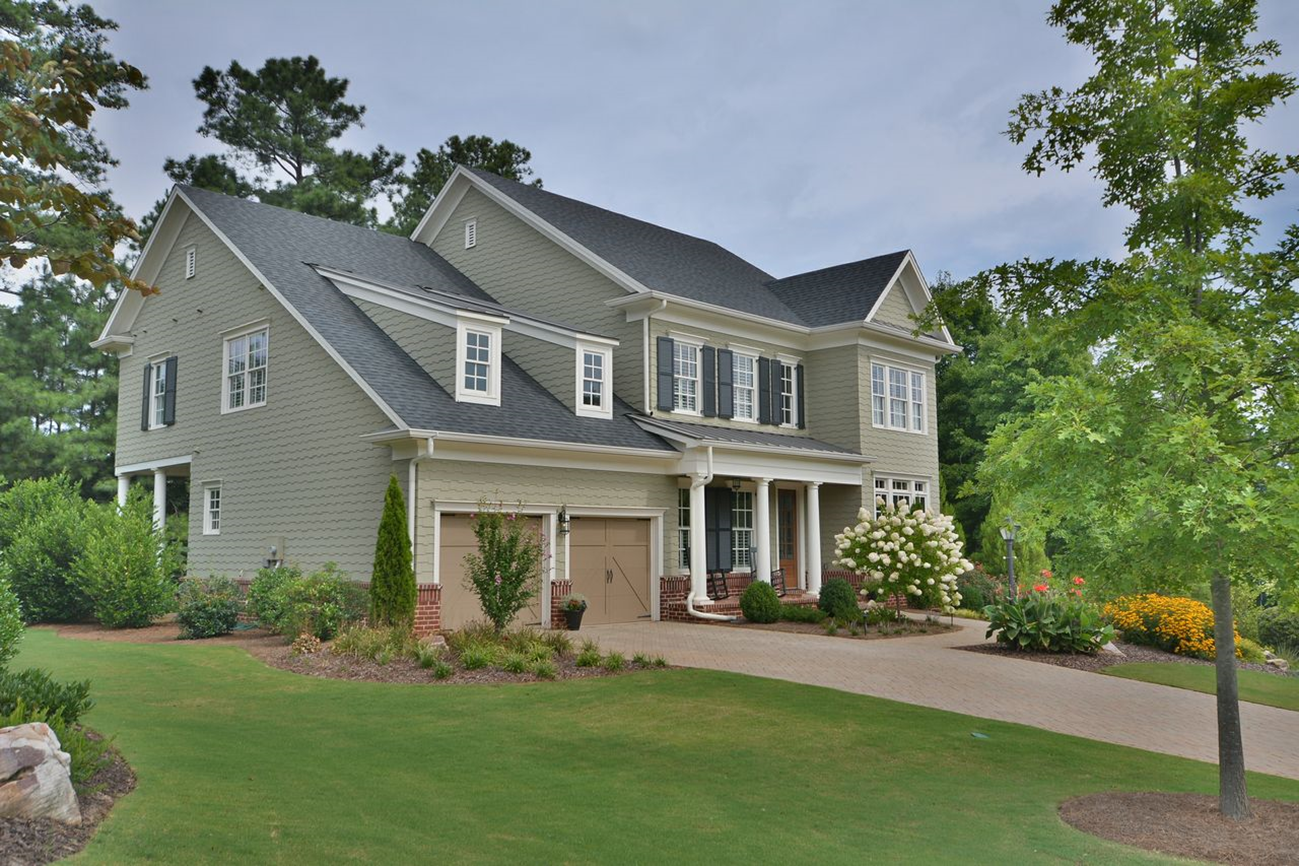 "Rhonda you sold our home before it came on the market! What else can we say – you are the best!"


Susan & Jason Smith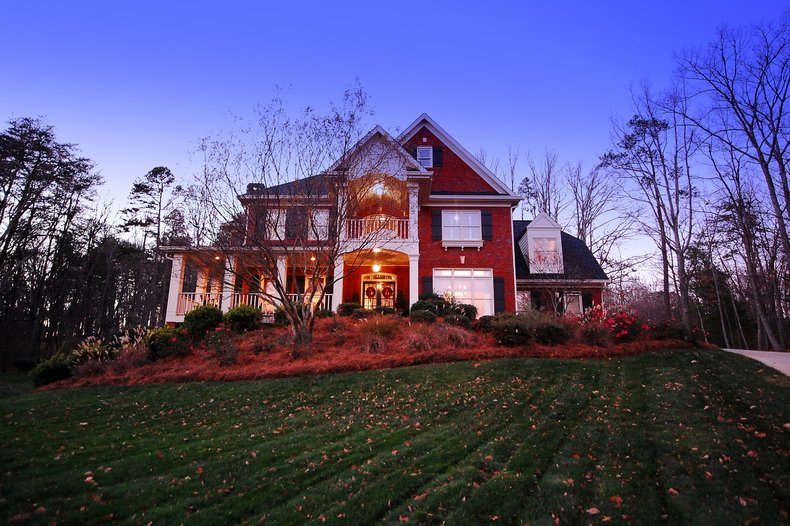 "Thank you for all your expert advice and service on selling our home. We had our home listed with another agent for almost a year and you came in and turned it around for us and sold our home in less than a month. We greatly appreciate all your recommendations on what we needed to do to make our home more appealing for the buyers and without much work or expense we were able to sell our home at a higher price than previously listed. You are amazing!"


Kathryn & Bruce Haupt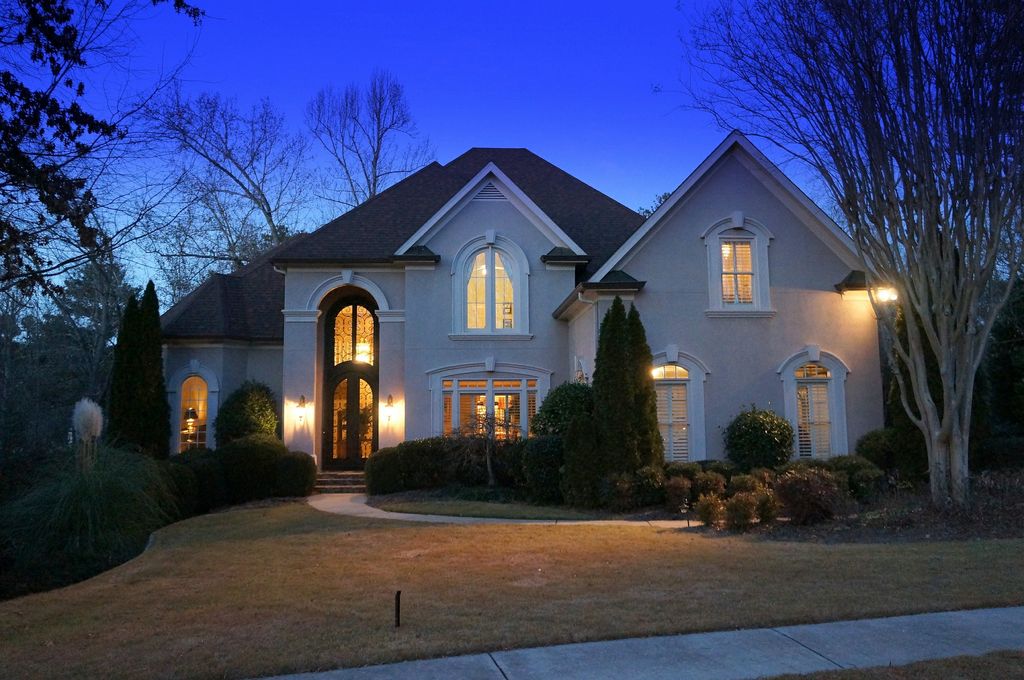 "Rhonda Shell represented us on the sale of our long-time family home in Alpharetta and the purchase of a high rise condo in Buckhead. Rhonda is the consummate real estate professional. She is smart, poised, well-informed, honest, hard-working, a terrific sales person and marketer, an inventive deal-maker and negotiator, calm under stress, and a wealth of good ideas. We've sold and purchased many homes over the years and she is the best. The icing on the cake is that because of her efforts we have just recently been able to purchase our dream: a beach home. Thanks Rhonda!"


Mary Anne & Wes Rogers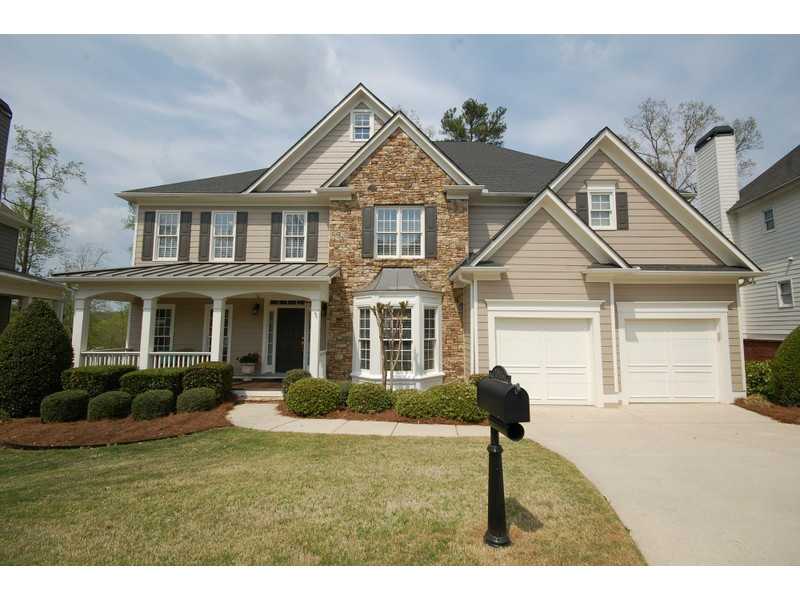 "Rhonda you are awesome! We really appreciate all that you did for us on the sale of our home. The buyers kept coming in a down economy and you did such a great job! We will ever be grateful for your expertise, hard work and diligence. If we ever move back from Colorado, I will certainly be using your services to look after us in buying a home in Georgia."


Mary Beth & Ken Cornelius


"Your performance was outstanding and we are amazed with your professional work ethic. You have very strong negotiating skills and we will certainly be using you when we sell our home."


Rhonda & Steve Johnson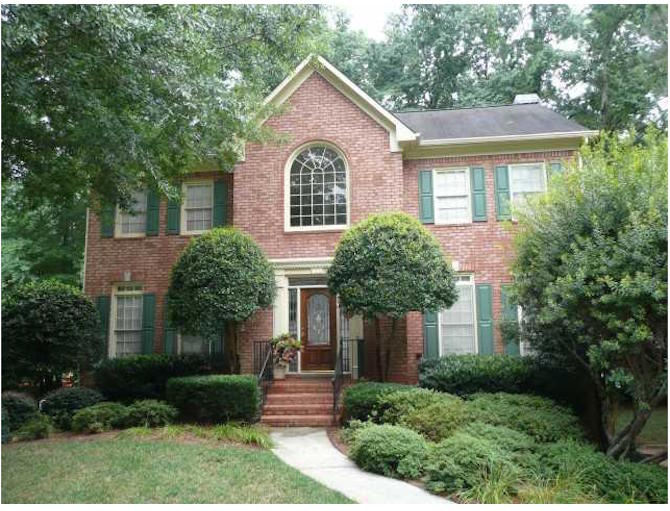 "Rhonda did an outstanding job for our family! I told Rhonda I had always wanted to live in Windward. I call it Happy Town! She made our dreams come true with our budget and needs. Thank you for making our dreams come true!"


Lissette Figueroa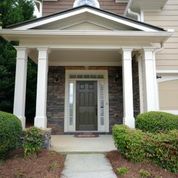 "Thank you for all your hard work. You did a great job with the staging and marketing! We definitely recommend Rhonda!"


The Virginia Hopton Family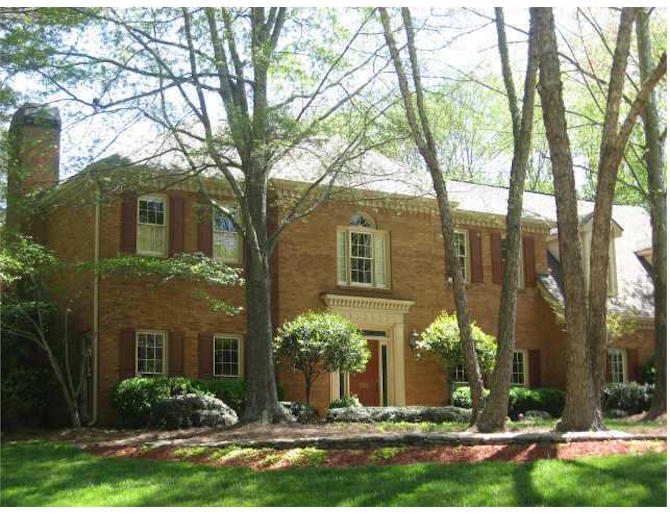 "In Dec. 2007, our mother met an untimely death due to an automobile accident. One of the hardest parts of her Estate to dispose of was her residence on Clipper Bay Drive in Windward. It was there that the six siblings, their families, cousins, aunts, uncles and many friends met every Christmas to celebrate family.
My sister, myself and my daughter interviewed Rhonda Shell in February 2008 about listing the house. Her professional and compassionate manner led us to contract with her to list the house. She recommended and helped secure workmen to perform the needed tasks….she advised us of repairs that would improve the house's value and street appeal….continued to monitor the house each day to be sure it was secure and visually appealing. There were many days, perhaps more than we could foresee that she stopped by and picked up sticks in the yard and kept things looking great. She continued to pursue buyers who might be interested in the house, even though the market was down. I realize that many times persons are not recognized for the outstanding work they have done. Rhonda Shell is a true professional who went above and beyond what she needed to do to help our family. We will be forever grateful."


Carol & Fred Wicks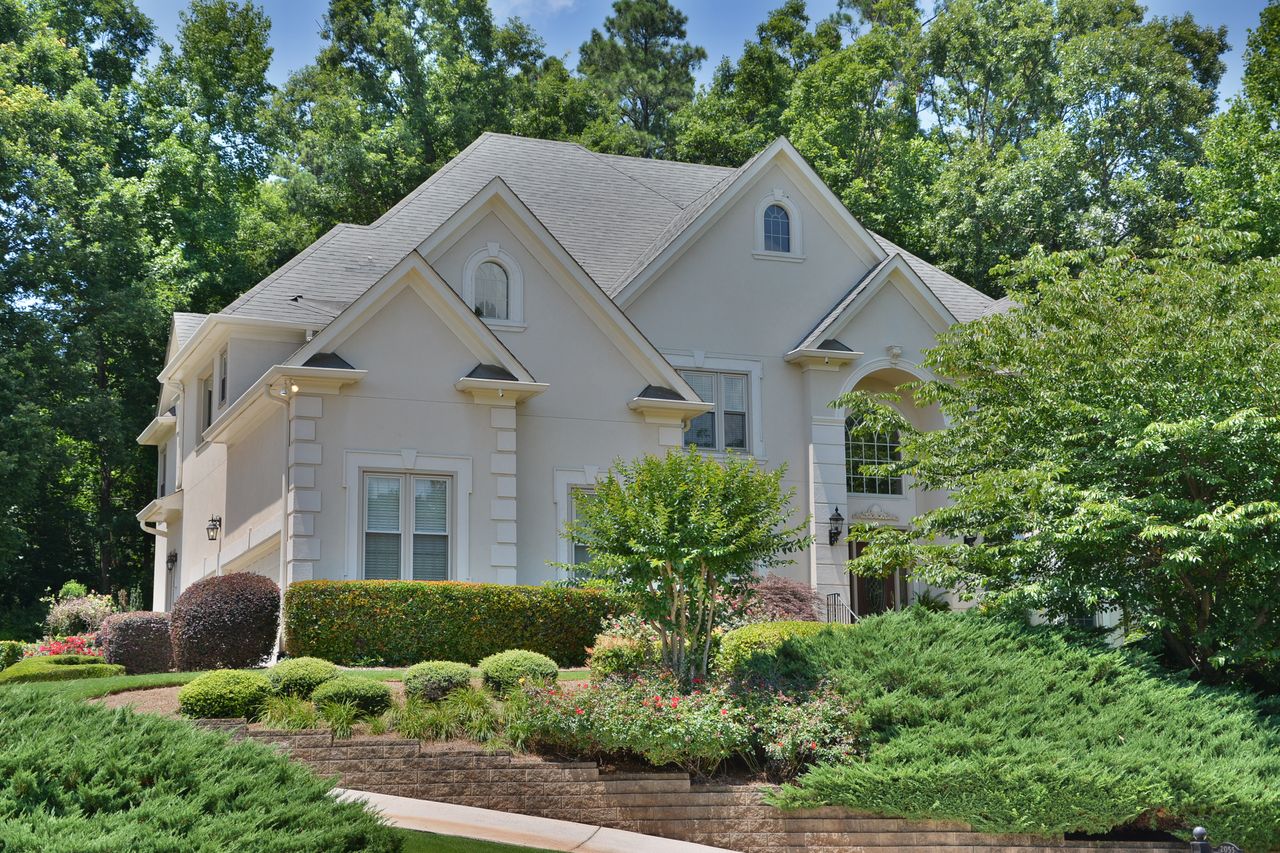 "We were highly pleased with Rhonda Shell's work as our agent selling our Windward home. Her insight into market conditions, timing of the listing, and pressentation of the house was exceptional. She had a wealth of resources she drew upon for staging preparation, and the videography was beautiful. We feel we got tremendous value as a result of selecting her as our agent…Wow Amazing Serivce!"


Kathy & Jim Forbes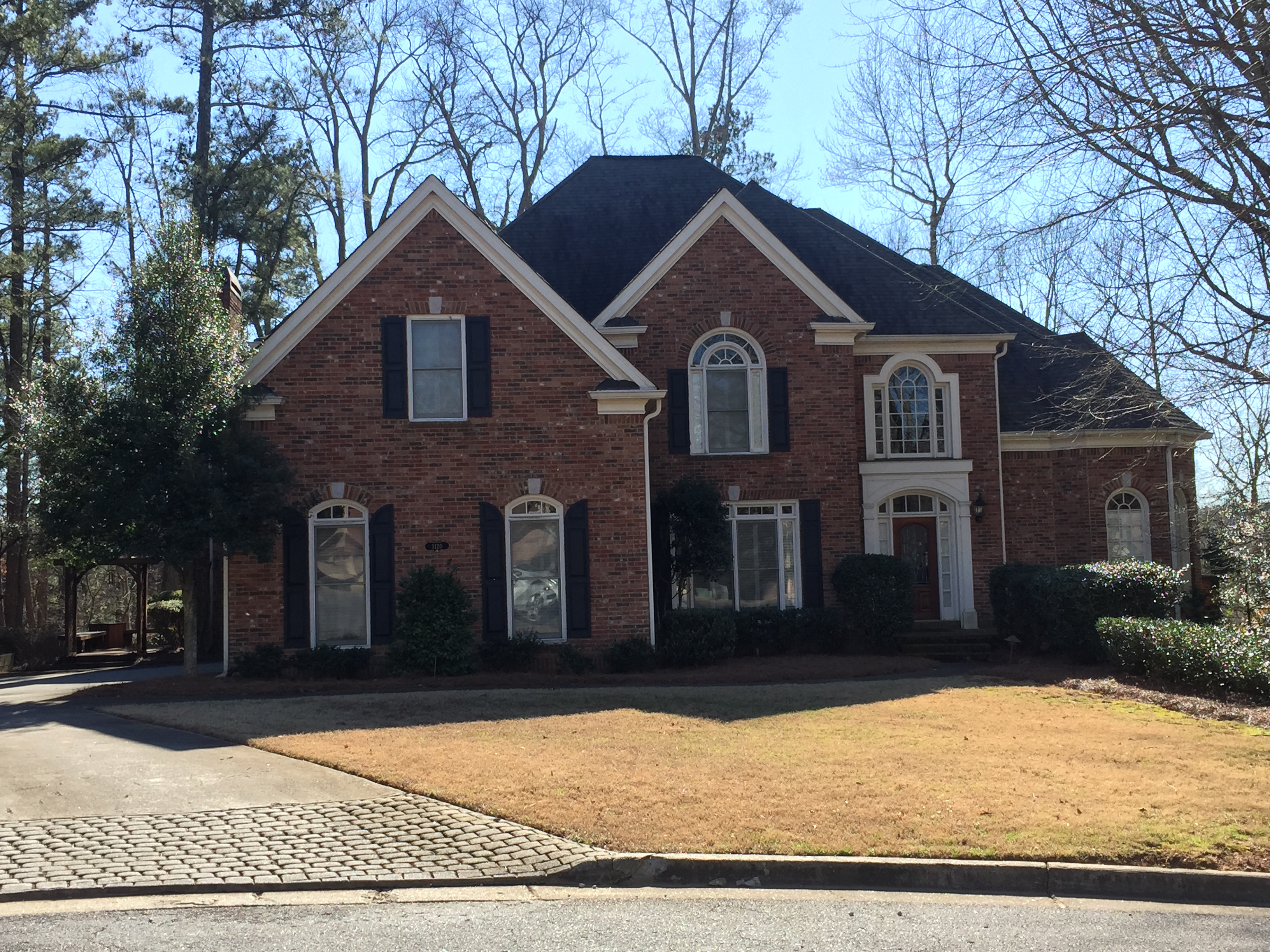 "Rhonda Shell was instrumental in making the sale of our home happen efficiently and quickly. After interviewing multiple agents she stood out. Then she and her team did their staging magic. We put the house on the market on Friday and had a signed offer by Monday. We closed smoothly within 6 weeks as Rhonda made sure everything was in perfect order. We highly recommend Rhonda Shell for your real estate needs. You are the best."


Jane & Vern Ritter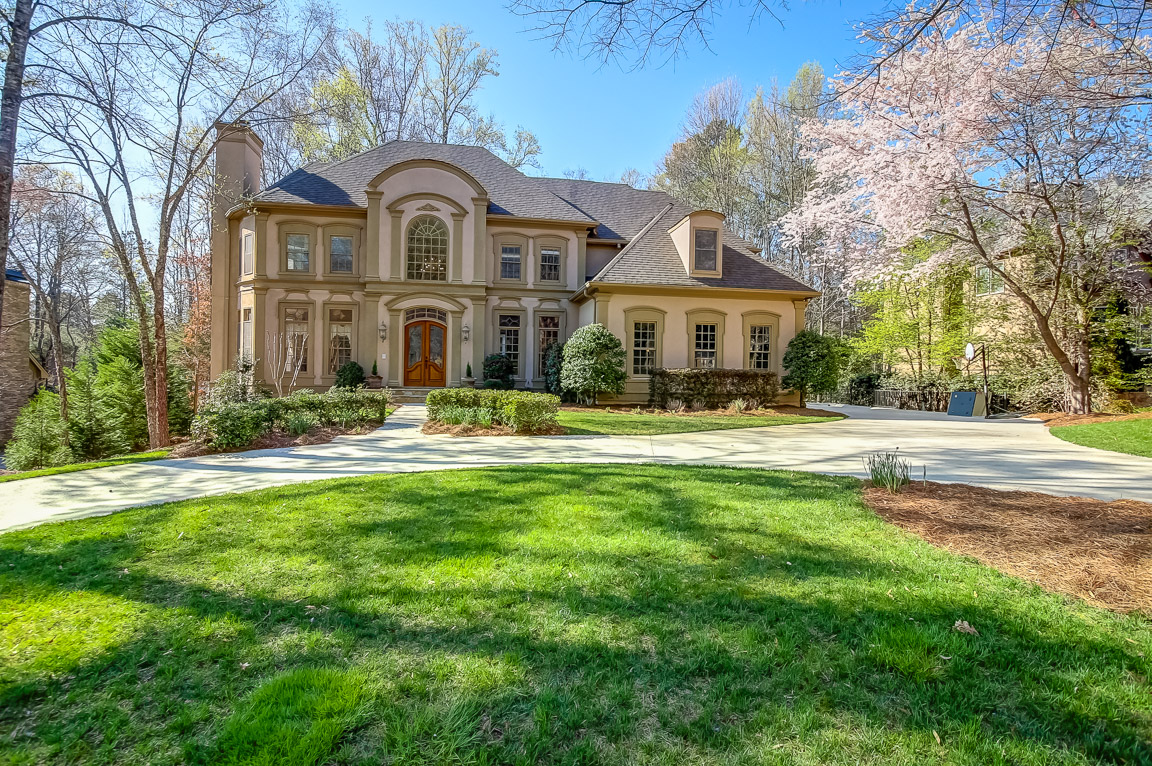 "I sing your praises every chance I get!"


Linda Lesser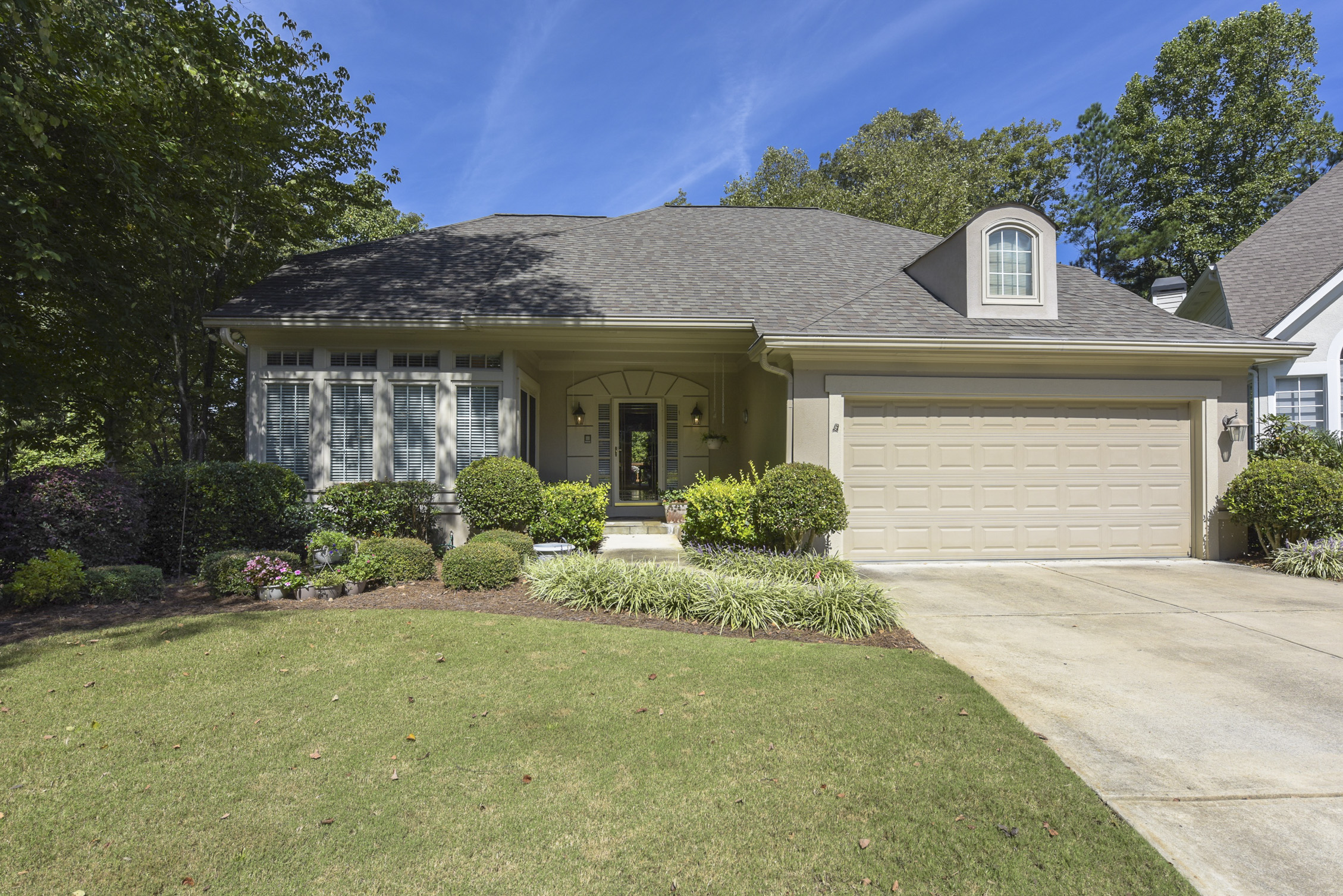 "Thank you Rhonda Shell for the most successful Real Estate experience possible. From the first night we met to closing day, Rhonda was there for everything we needed and the marketing of our home was incredible. How joyful to have a contract the very first day we hit MLS. All due to Rhonda and her incredible knowledge, and the wonderful team she assembled. With a smile and a "Can Do" attitude, she was there for every phone call, every question we might have had. We are so proud to call Rhonda our friend and to highly recommend her a a Top Notch Real Estate Professional. The Best!!"


Len Waites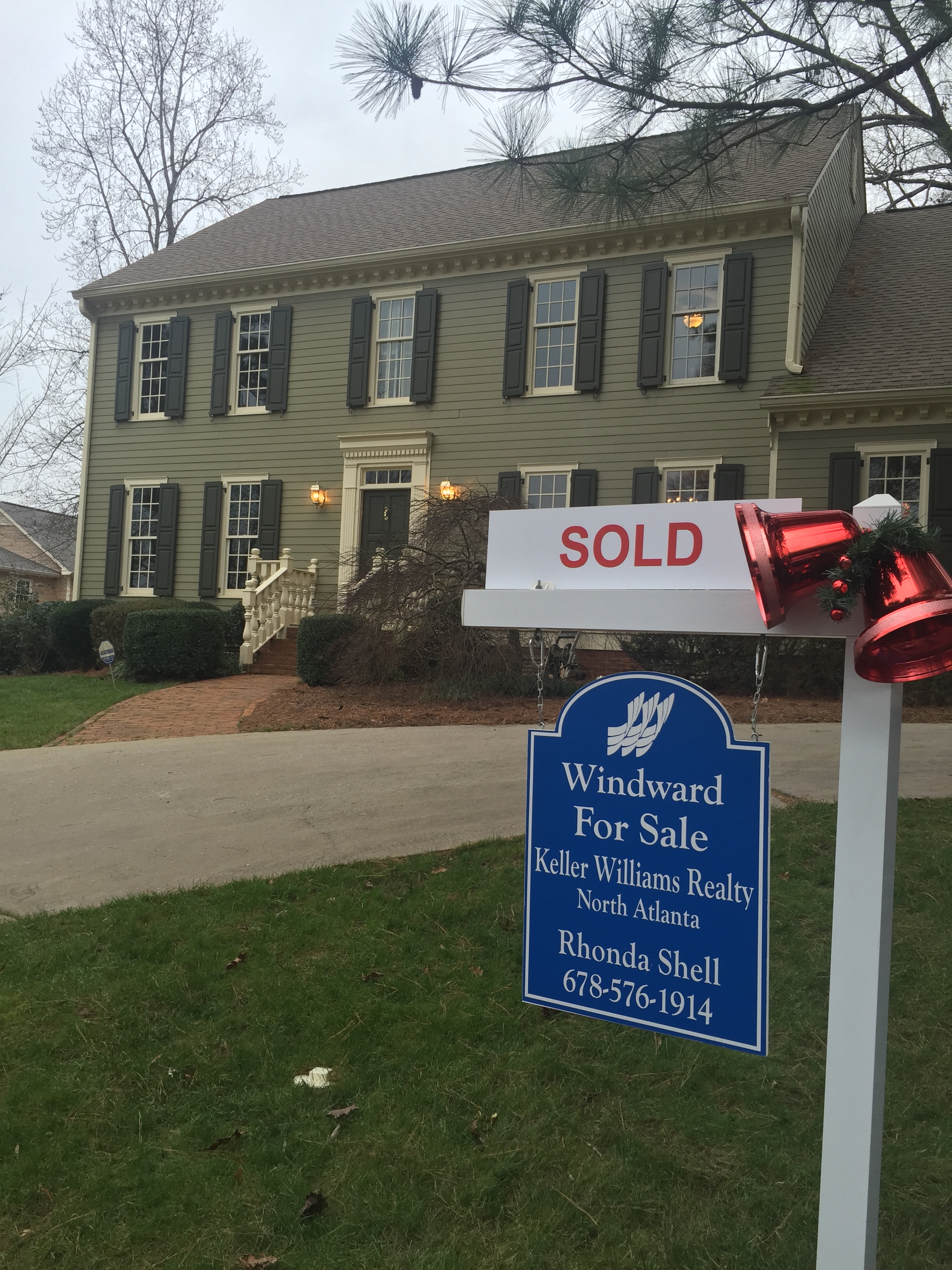 "It was great to work with you on getting my house sold and I definitely needed the guidance. Thank you!"


Kara & Dan Gagnon


"There isn't anyone else I would recommend to find you the right home! Rhonda is not only incredibly professional, thorough and dependable, she is friendly, fun and always makes us feel like a priority. She took the time to listen and tailored her search to our specific wants and needs. If you want a realtor who will go above and beyond to ensure your satisfaction, do yourself a favor and get Rhonda on your team….you won't be disappointed!"



Jessica & Virgil Hogan


"We appreciate all you did for us when selling our house earlier this year. As you may recall, we worked very hard on that home and Jessica loved it very much. Your guidance through the upgrade and selling process ended up with the very best result we could have asked for. Your contacts did a great job getting things done in a timely manner and we were grateful at how quickly you sold our home and at over list. It was seamless from our perspective but I know you worked very hard on your end to ensure things got done. We will forever be grateful and will definitely refer you if any of our friends ever need help back there; you never know we may end up back there one of these days and will definitely call you."



Courtney & Stephen Stokes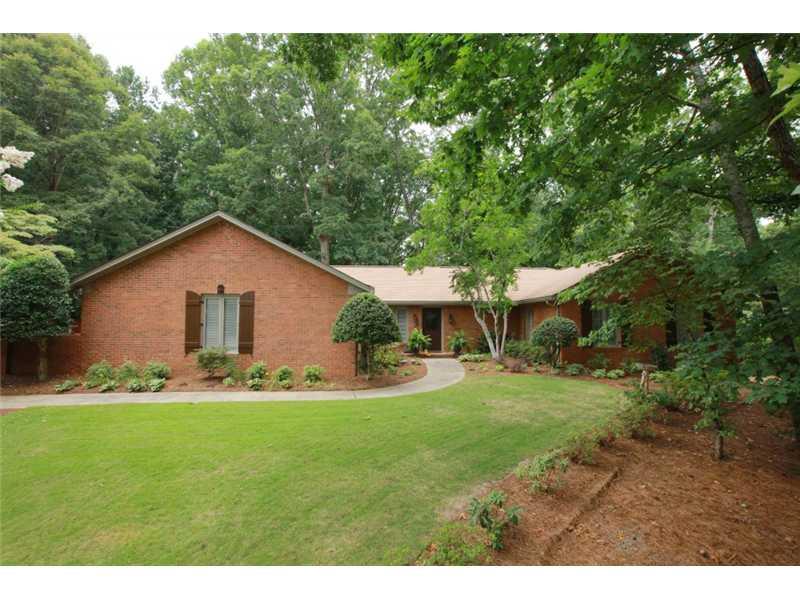 "Our experience working with Rhonda in both the sale of our home in Windward and the purchase of our new residence in Roswell was simply outstanding. Rhonda was always available to discuss any issue that needed addressing on the sale and purchase of our homes. She cheerfully spoke with us on numerous occasions during Friday and Saturday evenings in an effort to help us sell our home. Her passion for her profession was alwasy evident and it was a delight working with someone who truly loves what she does."


Frank Sgro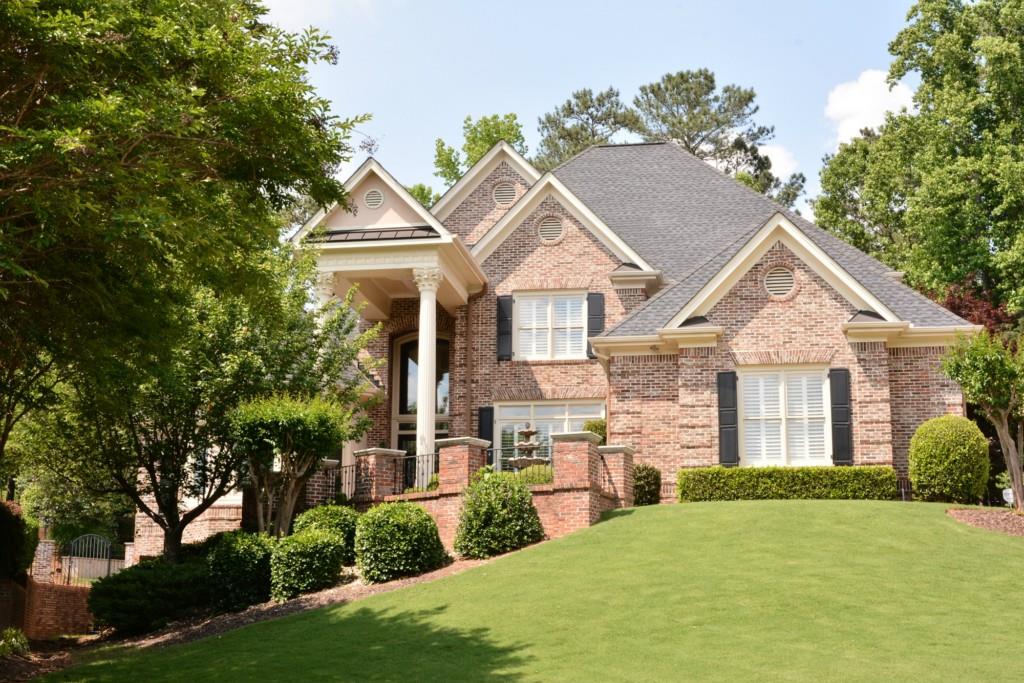 "I would like to take this time to thank Rhonda Shell for selling my house so quickly in Lake Shore Landing in Windward. I had listed my house with another agent and for over 10 months she did nothing to market my home. Two doors down from my house, Rhonda had a listing and had a contract within 30 days. I knew at that time that I had signed with the wrong agent. We listed our home with Rhonda and she gave us some great suggestions. Less then 30 days later we had an all cash offer and closed. Rhonda knows how to market and even after the sale, she knows how to follow-up. Thank you Rhonda for all your help. We appreciate everything you've done for us. I highly recommend Rhonda Shell to list or find you a new home."


Fran & Ken Bomar


"When Rhonda sold a friend's house in one day that certainly got our attention. It had been 28 years since we had bought/sold a home and we knew very little about how the process would work. After meeting with Rhonda, we felt comfortable that she was the right agent for us. Prior to putting the home on the market, she had it appraised, had a video made, and put together an ambitious brochure that made our home look even better than we could have imagined (all at NO cost to us). Through her expertise we were able to decide on a price that we were comfortable with and gave us a little negotiating room. When it came time to actually put the home on the market, we had lots and lots of prospective buyers see the house and got an offer we could live with in 9 days. We agreed on an offer that was 98 percent of the listing price. She stayed in touch during the due diligence period and took care of all the details leading up to closing (we were out of the country for most of that time). It's hard to believe anyone could have done a better job for us than Rhonda did."


Julie & Tom Hill


"Sold before coming on the market!! THANK YOU, THANK YOU, THANK YOU!!!"


Kathy & Michael Rowland


"Happy Thanksgiving Weekend from Kathy and Michael Rowland in Melbourne, FL. We give THANKS to Rhonda Shell for selling our house."
SUSAN & JIM WRIGHT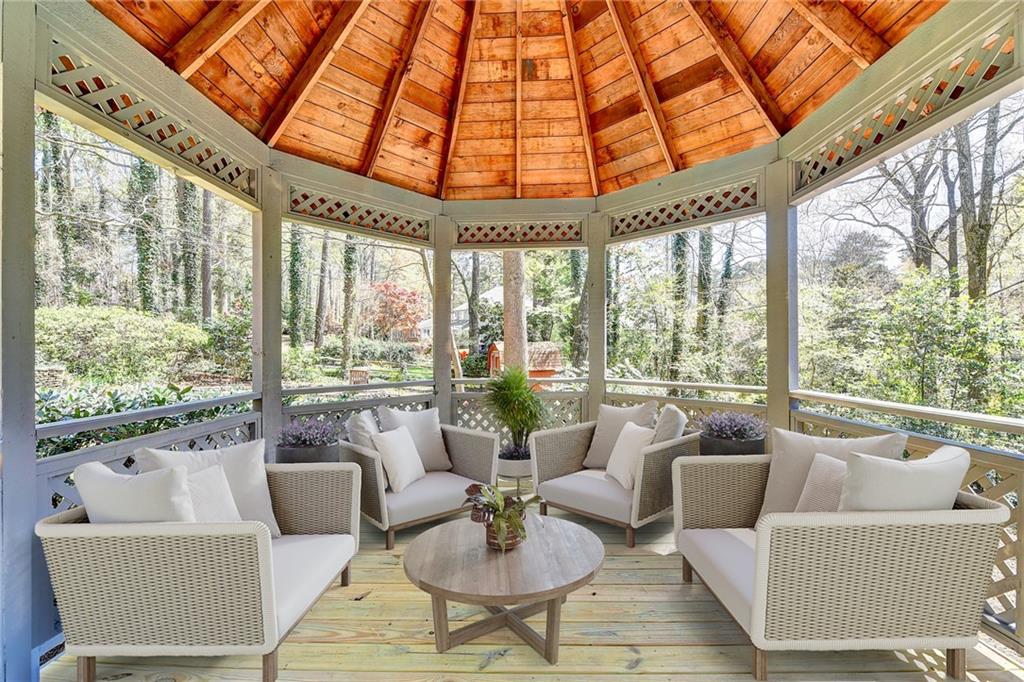 "Rhonda is a knowledgeable, personable, and the ultimate professional. She was attentive and responsive to our needs in finding the perfect home for us. I highly recommend her and her team to either buy or sell a home."
COURTNEY & MICHAEL ANNTONUCCI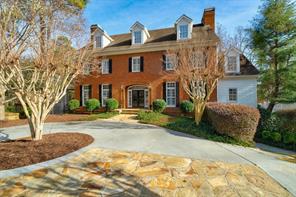 "Rhonda was the second agent we hired to sell our house. I immediately loved her attention to detail when she showed us her marketing plan. Her years of her experience and extreme knowledge of our community allowed her to help us see what we could be doing better. Her team was constantly available to handle questions and concerns. In the end I feel like we sold our house and ended up with a new friend."